Korea Water Resources Corporation / World Water Council
Water & Green Growth: Just a Concept or Reality?
Sunday 27 August | 16.00-17.30 | Room: NL 353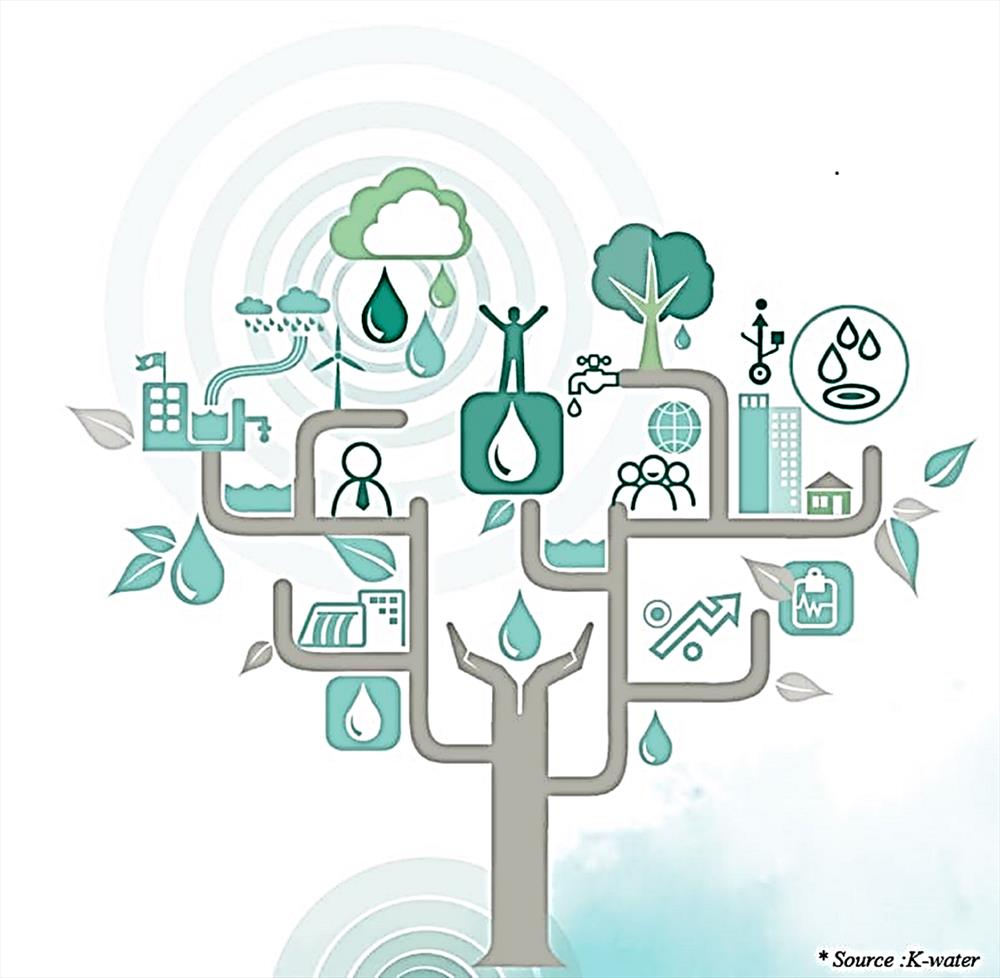 Water and Green Growth (WGG) was introduced as a concept that emphasizes the role of water in achieving economic well-being and social equity, coupled with the protection and revitalization of eco-systems. Taking account of serious global challenges like climate change, urbanization and population growth, it seems necessary to incorporate the concept of Green Growth in the water sector to achieve economic development, environmental sustainability and social inclusion.
However, the emphasis which was placed on 'Greening in the water sector' after the birth of SDGs in 2015 seems to have quickly faded and the driving force seems to be weaken in some sense despite its own strong points.
In this regards, the showcase will provide an opportunity to examine the path Water & Green Growth (WGG) has followed, where WGG is now and the direction WGG needs to move forward and address how to bridge the gap between the conceptualization and materialization of WGG. Also, the showcase will give a chance to look back at what has been done & what can be done better and more, and discuss what we should be doing in terms of WGG by focusing not only on the agenda but also on real implementation.
Programme
Moderator : Ms. Danielle Gaillard-Picher (Director of Policy and Programs, World Water Council)
16:00 ('5) Welcoming Address
Prof. Dogan Altinbilek (Vice President, World Water Council)
Mr. Seong Han Kim (Vice President & CRO, K-water Convergence Institute)
16:05 ~ 16: 45 ('40) Presentation
Ms. Ju Hee Jeung (Senior Manager, K-water Convergence Institute)
Mr. Callum Clench (Executive Director, IWRA)
Dr. Mara Tignino (Senior Lecturer & Coordinator, Geneva Water Hub & University of Geneva)

Dr. Mark Smith (Director, Global Water Program, IUCN)
16:45 ~ 17: 25 ('40) Panel Discussion
Dr. Zaini bin Ujang (Secretary General, Ministry of Energy, Green Technology and Water(KeTTHA), Malaysia)
Dr. Karin Krchnak (Director, Fresh Water Program, WWF)

Prof. Glen Daigger (Professor, University of Michigan)
Prof. Nick Schofield (Director, UNSW Global Water Institute)
17:25 ~ 17:30(5') A Special Time for the Audience
Drawing Lots & Traditional Korean Gifts !
Sharing your thinking !
* All participants can choose their place in the room among 'WGG support' , 'Neutrality' or 'No' places.