SNV / SWIFT (led by OXFAM) / South Asia WASH Results Programme (led by Plan International UK) / e-Pact
Rewards and Realities of Payment by Results in WASH
Sunday 26 August | 09.00-10.30 | Room: FH 202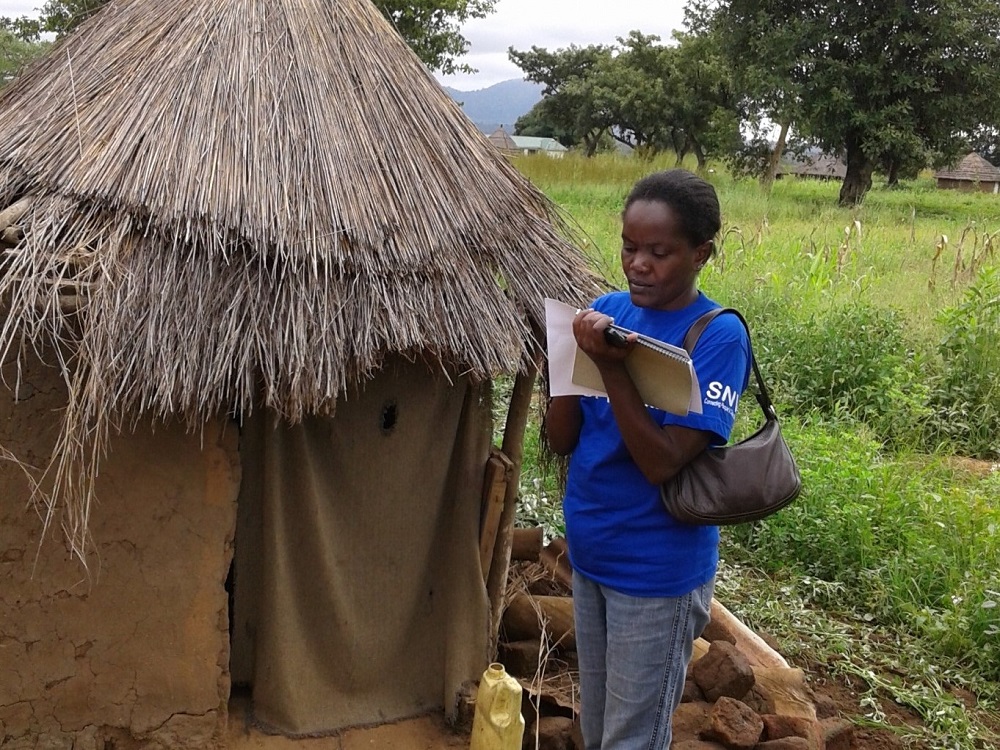 Payment by Results (PBR) is increasingly used as an approach to financing WASH programmes. This event will explore the realities of PBR to find out what people with first-hand experience have to say and go beyond the sometimes theoretical debates on PBR in the sector.
In 2013, DFID launched WASH Results; one of the largest global PBR programmes in WASH, implemented by three suppliers across 12 countries, with a total value of over £100m. Payment is dependent on achieving pre-agreed outputs and outcomes, verified by a third party contractor.
WASH Results has been a rapid learning curve for all involved. Four years into the programme, we have solid data and experience about applying PBR at scale in WASH that can contribute to resolving key challenges in the sector. For example, as the WASH sector grapples with the data collection requirements presented by SDG6; PBR's demand for defining, measuring and monitoring results has generated useful lessons.
Drawing on case studies of real experiences, this session will explore the practicalities of implementing a large-scale PBR programme, ask the audience to make their own decisions on the trade-offs and risks PBR presents, and reveal a more nuanced picture than theoretical debates suggest.
Gold standard events are committed to ensure the gender balance in speakers/panellists and young professional representation in the session.
Programme
As Payment by Results funding becomes more widespread, it is critical that we explore the opportunities and challenges of applying it to the WASH sector. In this session, those involved in DFID's WASH Results Programme will share their experience of Payment by Results being used to finance WASH at scale. The session will go beyond theoretical debates to provide participants with practical insights on themes such as managing risk, monitoring and verification of results, and sustainability in WASH.
9.00 Welcome and Introduction to the WASH Results Programme
Dr Katharina Welle, Senior Consultant, itad
9.05 Payment by Results: what's different about it and how it was applied in WASH Results
Antoinette Kome, Global Sector Co-ordinator WASH, SNV
9.10 Risk and realities: four illustrations of the dilemmas and benefits of PbR
Case studies will be drawn from the experience of the organisations implementing and verifying the WASH Results programme:
SWIFT Consortium led by Oxfam GB; working in fragile contexts and contributing to all three areas of WASH
Joanna Trevor, SWIFT Global Programme Manager, Oxfam and Ian Langdown, Research Officer, Water Policy Programme, Overseas Development Institute
South Asia WASH Results Programme (SAWRP), a consortium led by Plan International UK; working in Bangladesh and Pakistan and also across all three area of WASH
John Dean, Monitoring and Evaluation Specialist, Plan International UK
Sustainable Sanitation and Hygiene for All (SSH4A) Results Programme implemented by the SNV Netherlands Development Organisation; working in Ghana, Ethiopia, Kenya, Mozambique, Nepal, South Sudan, Tanzania, Uganda, Zambia and focusing on sanitation and hygiene
Anne Mutta , Multi Country Programme Manager, SNV
WASH Results Monitoring and Verification Team, part of the e-Pact consortia that undertakes independent verification of results across the three Suppliers
Andy Robinson, Water and Sanitation Specialist, Independent consultant working with Itad
Reflections from the perspectives of the donor and the evaluation team
Dr Stephen Lindley-Jones, Water, Sanitation and Hygiene Advisor, Department for International Development DFID, UK
Dr Lucrezia Tincani, Water Security Lead, Oxford Policy Management
9.55 Trade offs and tensions : what would you decide?

Exercise followed by feedback and reflection from Case Study Presenters
10.25 Summary and Closing Remarks
Dr Stephen Lindley-Jones, Water, Sanitation and Hygiene Advisor, Department for International Development DFID, UK
10.30 Session close