Action Platform for Source to Sea Management / Stockholm International Water Institute / World Ocean Council / Swedish International Development Cooperation Agency / Swedish Leadership for Sustainable Development
Business Leadership for Oceans - Source-to-sea Solutions
Monday 27 August | 14.00-15.30 | Room: NL Music Hall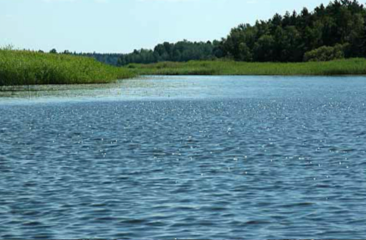 The oceans provide many benefits to our societies, in terms of food, transport, livelihoods, recreation, oxygen production and carbon capture. Land-based activities affect freshwater, marine and coastal ecosystems, compromising ecosystem health and having implications for other aspects of sustainable development and many of the SDGs. Targets 6.3 "By 2030, improve water quality by reducing pollution" and 14.1 "By 2025, prevent and significantly reduce marine pollution of all kinds" of the SDGs propose to directly address this.
Industry organizations and their member companies are exploring how to best address the challenges of land-based sources of pollution and stimulate innovative solutions. An example of actions taken comes from the members of the Swedish Leadership for Sustainable Development (SLSD) who have committed "to addressing the inter-linkages between land and sea in our core operations,.."

Many companies are making significant efforts to understand and address sustainable development and implement SDG 6 and 14. Cross-sectoral leadership and collaboration are needed to ensure that efforts by individual companies and sectors achieve the synergies and scale necessary to address these challenges.

This session will bring together CEOs/senior corporate representatives from different sectors to offer industry perspectives on the road ahead for achieving SDGs 6 and 14.


Programme
14:00 – 14:05 Welcome and introduction, Christine Valentin, COO, World Ocean Council
14:05 – 14:15 The need for business leadership for oceans, Torkil J. Clausen, Chair of the Action Platform for Source-to-Sea Management
14:15 – 14.20 Swedish Leadership for Sustainable Development, Kerstin Jonsson Cissé, Head of Unit, Unit for Globally Sustainable Economic Development , Department for International Organizations and Policy Support, Sida
14:20 – 15:20 Panel Discussion and Audience interaction (moderated by Christine Valentin)
Panelists:

Caroline Reid, Strategic Sustainable Management, Inter IKEA Group
Martijn van Koten, Executive Vice President, Borealis
Pernilla Halldin , Public Affairs Sustainability H&M Group
Megan McLeod, Project and Administration Manager, Alliance for Water Stewardship, Asia Pacific
Staffan Hansén, CEO, SPP Pension
Ruth Mathews, Coordinator, Action Platform for Source-to-Sea Management, SIWI

15:25 – 15:30 Closing remarks: Torkil J. Clausen, Chair of the Action Platform for Source-to-Sea Management