Alliance for Global Water Adaptation / Arup / ClimateIsWater Initiative / International Union for Conservation of Nature / Stockholm International Water Institute / UNESCO International Hydrological Programme / World Water Council
Resilient Policies: Achieving SDG and UNFCCC Goals Through Water Management
Thursday 30 August | 14.00-15.30 | Room: M4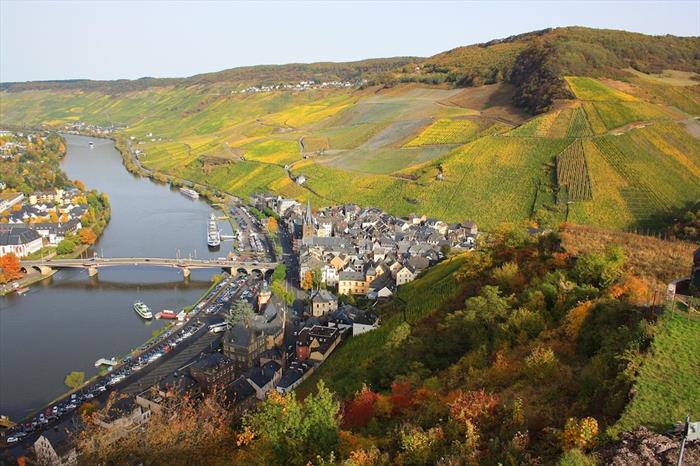 Agenda 2030 and the UNFCCC have developed as independent but necessary bodies of global and national policy to guide sustainable development and climate change mitigation and adaptation across the 21st century. However, many SDGs do not recognize the enabling role of water or the threat of uncertain climate impacts in reaching these goals, while the UNFCCC makes little explicit guidance about which indicators of economic development should be used to mark progress for both climate mitigation and adaptation. The risks of unresilient development, policy incoherence, and ineffective investments are very high. Utilizing the Pacific tradition of Talanoa, the official format of the UNFCCC's 2018 facilitative dialogue, our session features stories and conversation among practitioners working to demonstrate that resilient water management can be a powerful organizing principle to reconcile these policies at global, national and local levels. Our panelists also suggest how investment and finance processes, national policy vehicles such as NDCs, and new planning tools can promote a coherent and effective vision that binds these critical bodies of knowledge and policy.
Gold standard events are committed to ensure the gender balance in speakers/panellists and young professional representation in the session.
Programme
14:00 Welcome: Dogan Altinbilek, Vice President, World Water Council
14:05 Opening Statement: Torgny Holmgren, Executive Director, Stockholm International Water Institute
14:15 Moderator Introductions: Moderator: Dr. Alice Aureli, Chief of Groundwater Systems and Settlements Section, UNESCO International Hydrological Programme (IHP)
14:20 Talanoa Dialogue: Challenges / opportunities for linking climate and development goals through water. Where are we in terms of linking sustainable development and climate change goals? Where would we like to be in 2030? How will we get there?

Panelists:
James Dalton, Director, Global Water Program, International Union for the Conservation of Nature
Jan Cassin, Director, Water Initiative, Forest Trends
Nevil Muncaster, Director of Asset Management, Yorkshire Water Services, Hull, UK pilot programme for the City Water Resilience Framework (CWRF)
Cate Lamb, Global Director, Water Security, CDP
Lindsey Aldaco-Manner, President, World Youth Parliament for Water
15:20 Wrap-up and closing statement: Raha Hakimdavar, Hydrologist, U.S. Forest Service
15:30 Event concludes
Conclusion
Following a two-part High-Level Dialogue on linking global Climate (Paris Agreement) and Sustainable Development (SDGs) policy entitled "Building a Resilient Future through Water," our panel session featured a "words into action" dialogue between practitioners working to address our most pressing climate and development challenges. This session was sanctioned under the auspices of the UNFCCC Talanoa Facilitative Dialogue, aimed at taking stock, increasing ambition, and contributing to the revision and implementation of the Paris Agreement's Nationally Determined Contributions (NDCs), SDGs, and Sendai Framework for Disaster Risk Reduction (DRR). Our panelists' interventions were compiled and will be submitted to the UNFCCC as an input to the global stock taking Dialogue, in advance of COP24 in December.

We heard stories from our panelists about the innovative work they are doing in places as diverse as Kenya, Colombia, the United Kingdom, and Texas, USA. For example, building institutional capacity at local and national levels to improve national policies so that they bridge sectors and thematic issues such as climate and sustainable development, instead of reinforcing existing silos. We also heard about the urgent need to invest in our understanding of and (re)connection to natural systems; the importance of these natural systems for providing a cost-effective, flexible, and resilient complement to grey infrastructure, with the potential for co-benefits across a range of SDG, Sendai DRR, and Paris Agreement targets; the need for innovative and trans-departmental city planning to address aging or insufficient water infrastructure; the increasing adoption of risk-based approaches to growth and management in the private sector; the need for new financial regulation to hold private banks and companies accountable for perpetuating unsustainable business practices as well as for innovative finance mechanisms; and a call for increased cooperation between local, national, and global planning agencies.
Recommendations
1. Policy is not an endpoint. It sets us on the right trajectory and helps us accelerate our actions to the speed and scale at which our challenges demand. At the moment, we are making progress but it is too slow; our policies must help us accelerate action.
2. A growing body of practice and knowledge now demonstrates that nature-based solutions (NbS) can offer a range of co-benefits for climate and sustainable development targets. For more resilient water management in the face of uncertain and variable change, NbS should be integrated more widely alongside traditional grey infrastructure.
Networks / Tools / Initiatives
1. IUCN Wise-Up to Climate initiative: https://www.iucn.org/theme/water/our-work/current-projects/wise-climate
2. City Water Resilience Framework: http://www.siwi.org/what-we-do/city-water-resilience-framework/
3. Climate Risk Informed Decision Analysis (CRIDA): http://agwaguide.org/about/CRIDA/