Bremen Overseas Research and Development Association / Caritas Switzerland / cewas / Hamburg Wasser/CAH / Sustainable Sanitation Alliance / The German WASH Network / URversity / Viva con Agua / Water Integrity Network / Women Engage for a Common Future
Om (O&M) - the mantra for sustainable water/sanitation services
Thursday 30 August | 14.00-15.30 | Room: FH Little Theatre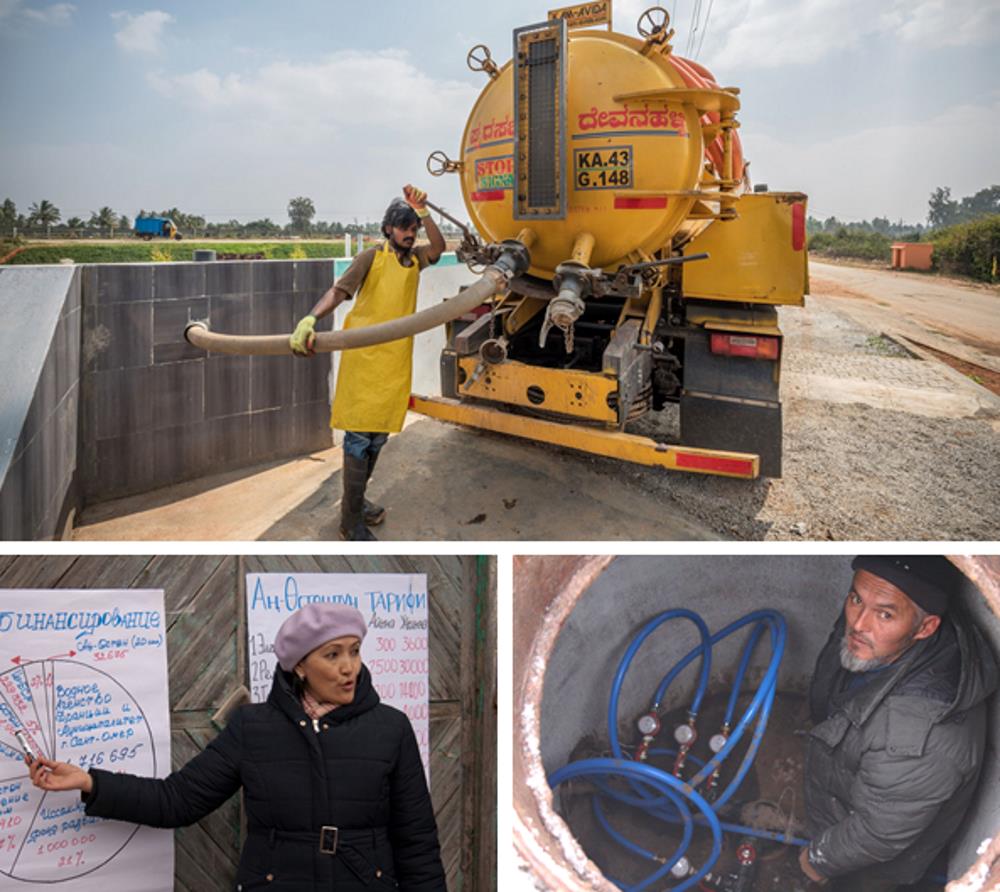 Operation and maintenance is key to make water and sanitation services sustainable in the long run. Successful investments and initiatives often fail if the O&M is not assured from the beginning, this is the case for water (SDG 6.1) and sanitation projects even more (SDG 6.2 and 6.3). In this event, creative and holistic innovative approaches to assure sustainable O&M of water and sanitation services will be presented and discussed. Examples from different countries will show that SDG 6 is at the core of Agenda2030 linking to SDG 2, 3, 4, 5, 11 and 16.
The following six approaches will be discussed in small groups:
- Integrity Management Toolbox for Small Water Supply Systems, Kenya (WIN/ Caritas CH)
- Water & Sanitation Safety Plans; Kyrgyzstan (WECF)
- Mobile apps to support WWT operators work (URversity)
- Sustainable Utility Partnerships (Hamburg Wasser/CAH)
- Selection of operator models, Jordan (BORDA/ cewas)
- Chances/ limitations of mWater as a participatory M&E tool in rural Uganda (Viva con Agua)
After an input from the convenors, the approaches will be analysed in small groups. Mechanisms, why these approaches can improve sustainability are identified. Framework conditions for their effective application are determined.
Results from the groups will be presented to all participants and discussed.
Gold standard events are committed to ensure the gender balance in speakers/panellists and young professional representation in the session.
Programme
14:00 - Welcome from convenors and moderator
14:05 - Keynote Speech from Eng. Festus Ng'eno, County Executive Committee Member - Water, Environment, Energy & Natural Resources, County Government of Nakuru, Kenya
14:25 - Presentation of the thematic tables and approaches
14:40 - Group work at six thematic tables
15:20 - Summary and wrap up
15:30 - Close