Asian Development Bank / Bill & Melinda Gates Foundation / Bremen Overseas Research and Development Association / Centre for Affordable Water and Sanitation Technology
Solving the capacity gap to scale non-sewered and decentralized sanitation
Thursday 30 August | 14.00-15.30 | Room: L11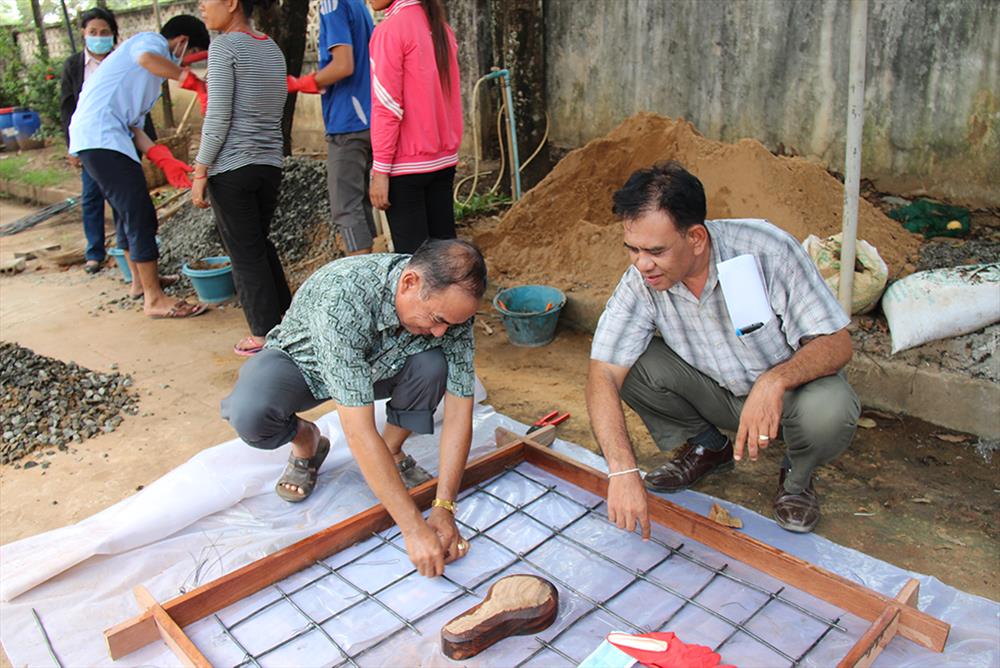 The co-convenors recognize the immense capacity gap in the decentralized and non-sewered sanitation (NSS) sector and are working to address it. NSS is a practical solution to reach the large numbers of people who do not currently have adequate sanitation. In addition to rural areas where decentralized sanitation is the norm, some municipalities are realizing that they cannot reach their entire population with sewered systems. However, a key bottleneck in scaling-up NSS is the lack of practitioners who are knowledgeable and skilled in decentralized options to plan, design, implement, operate, and maintain NSS services.
This session will bring together capacity developers, sanitation practitioners and funders to explore what it will take to bring decentralized sanitation to scale. Presentations from the convenors will set the stage for discussion. This session will explore what's working/what isn't, where the best leverage could be and where more effort or investment is required.
Gold standard events are committed to ensure the gender balance in speakers/panellists and young professional representation in the session.
Programme
14:00 Welcome and Introductions
Introduce and frame the discussion around the 3 levels of capacities that are needed: Individual, Organizational and Enabling Environment

14:10 Individual capacity

Facilitated by: Sterenn Philippe, Education Program Developer, CAWST
• Categorize ways of developing capacity
• CAWST shares experience of individual capacity development in WASH using a variety of methods including competency frameworks
• Small group discussions about developing individual capacities
14:35 Organizational capacity
Facilitated by: Stefan Reuter, Executive Director, BORDA
• Introduce how past experience impacts decision making in organizations
• Small group discussion
• BORDA shares experience of building organizational capacity for sanitation
15:00 Enabling environment
Video: Roshan Shrestha, Initiative Lead, Urban Sanitation Markets, Senior Program Officer, BMGF
Panel discussion:
o Thomas Panella, Chief of Water Sector Group, ADB
o Norio Saito, Deputy Country Director, Vietnam Resident Mission, ADB
Q&A
15:30 Closing and thanks