Alliance for Global Water Adaptation / Asia Pacific Water Forum / Asian Development Bank / Global Water Partnership / Organisation for Economic Cooperation and Development / World Wide Fund for Nature
ASIA Focus- Innovative Financing to Protect Ecosystems and Promote Nature
Wednesday 29 August | 09.00-10.30 | Room: FH 202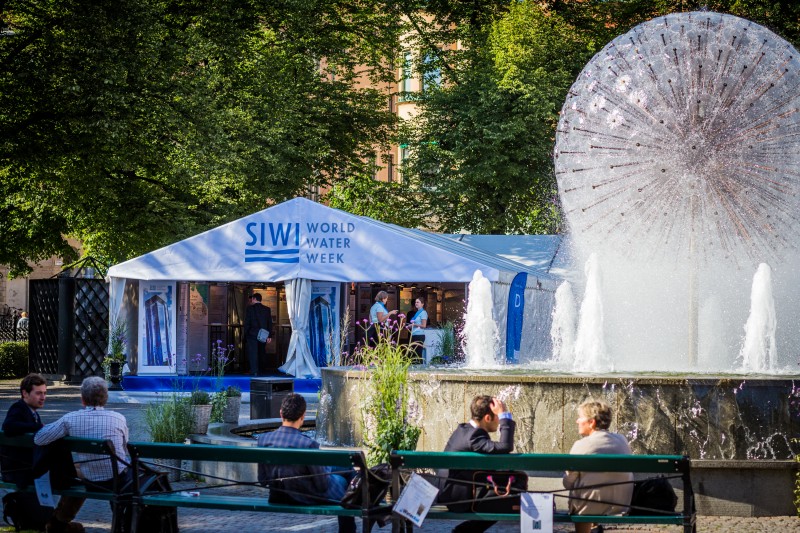 Although conservation of ecosystems and nature-based solutions do not always receive the same weight and attention in the development landscape as more immediate concerns around water provision for urban populations, agriculture, and economic growth, the importance of healthy water ecosystems and their sustainable benefits in the long-term cannot be overstated. This is made clear in SDG 6.4 and 6.6 in particular.

Over the past years, various attempts have been made in Asia to develop policy measures and financial products to increase investments in ecosystems and greener approaches as a long-term measure to maintain a productive and healthier water environment. This also includes the use of green infrastructure and finance, including climate financing, for more environmentally sensitive and sustainable project development.

The Asian Development Bank will convene a session that looks at regional experience with a variety of financing mechanisms to protect ecosystems and promote nature sensitive solutions to water and environmental challenges in countries with differing policy environments and levels of development.

Programme
9:00 – 9:05 Introduction to the Session
Thomas Panella, Chief of Water Sector Group, ADB


9:05 -9:55 Presentations

Francois Brikke , Senior Network Officer, GWP will present on "Enhancing Access to Finance in Climate Resilience in Asia", highlighting the emerging trends and impacts of nature-based solutions, the drivers, and how this landscape is likely to evolve in the Asia Pacific Region.

Aaron Vermulen, Lead Finance and Freshwater, WWF will present on "How water stewardship is catalyzing bankable projects and blended finance in Asia." They will share their experience with companies to de-risk global supply chains to create a pipeline of bankable projects in China, Pakistan, India, and Myanmar.

John Matthews, Lead for AGWA will discuss the development of the "Green Bonds Market in China" and their growth and potential for long-term development of green financing.

Thomas Panella, Chief of Water Sector Group, ADB will share its experiences in China in the development of the payment for ecosystem services from the policy and legislative perspective and its application in selected watersheds.

Hannah Leckie, Policy Analyst, Division of Climate, Biodiversity and Water, OECD will present on ecosystems with the message that valuing water can generate returns that may attract financers. OECD has an on-going policy dialogue in Korea, which explores alternative ways of securing water, moving away from the typical supply-augmentation, grey-infrastructure approach.
9:55 - 10:25 Panel Discussion and Audience Interaction: Moderated by Ravi Narayanan, APWF Governing Council Chair and Thomas Panella, ADB
The presenters will form a panel where the moderators and audience will ask questions regarding their presentations, with a focus on the enabling conditions and/or limiting factors to take their financing approaches to scale and use them in a wider range of countries in the Asia and Pacific Region.
10-25 - 10:30 Closing Remarks by Ravi Narayanan, APWF Governing Council Chair

Conclusion
Session Overview
This session focused on sharing regional experiences involving a variety of innovative financing mechanisms to protect ecosystems and promote nature-sensitive solutions in the face of pressing water and environmental challenges in the context of countries with differing policy environments and levels of development. Five distinguished speakers were invited to present on various projects and initiatives that involve applying new ideas and concepts.

Conclusion
Speakers highlighted the fact that applying new or innovative financing options for ecosystem management, such as the mechanism of eco-compensation being implemented in the PRC or other incentive mechanisms applied in other countries, requires careful design in order to target the specific environmental issues of concern and should be well supported by institutional and policy frameworks at the appropriate levels of jurisdiction. They also emphasized the necessity of strong regulatory frameworks and governance structures, and the need for transparency in the use of funds. A strong element across all discussions involved the importance of sharing experiences and lessons on different case studies to build a platform of knowledge which can be gradually improved for further application and pilots. The partner organizations at the session provide a strong coalition which can positively influence the development and application of new innovative green financing solutions.

Initiative
Designing a cross-provincial eco-compensation scheme in the Chishui river watershed
WWF's Water Stewardship Program, Bankable Project
Climate Bonds Standard Water Criteria