Forest Trends / Geneva Water Hub / International Union for Conservation of Nature / UN Environment / United Nations Economic Commission for Europe / Wetlands International
Connecting water, security and peace through ecosystems
Wednesday 29 August | 14.00-15.30 | Room: FH Little Theatre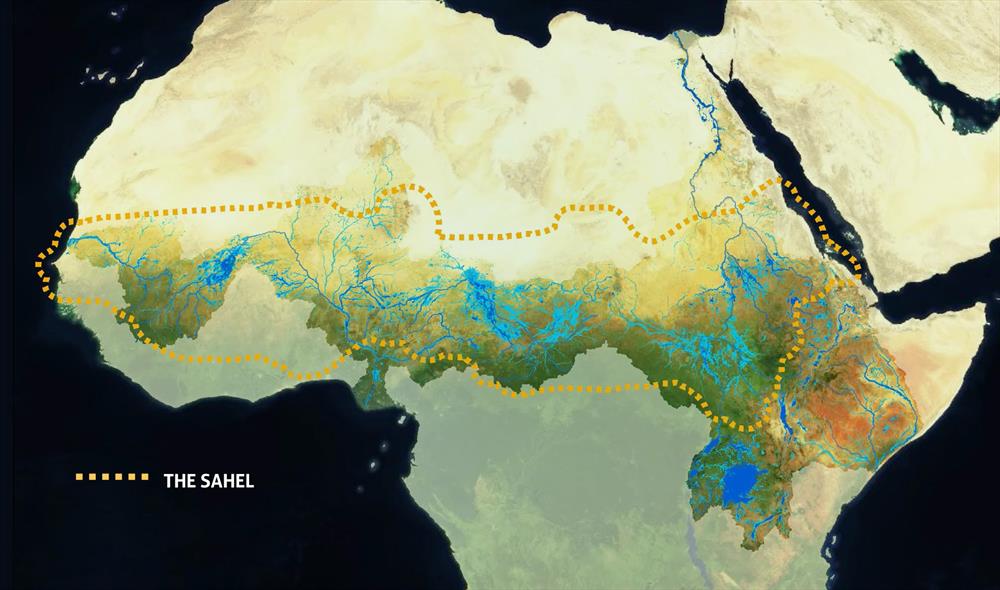 The relationship between water insecurity and peace has been increasingly appreciated and is attracting growing political attention. This is reflected in the focus of the recent Planetary Security Conference, The Hague, December 2017, reports published by the World Bank (Turbulent Waters), Wetlands International (Water Shocks), and the Global High-Level Panel on Water and Peace (A Matter of Survival). However, the role of ecosystems in translating the signal from climatic and hydrological variability into local contexts is still under-appreciated. Societal water access and use is very dependent on the status and management of ecosystems.


Gold standard events are committed to ensure the gender balance in speakers/panellists and young professional representation in the session.
Programme
14:00 Chris Baker, Wetlands International: welcome

14:05 Ibrahim Thiaw, Special UN Adviser for the Sahel: video message
14:10 Julie Mulonga, Wetlands International: the role of ecosystems in relation to conflict/peace.
Expert interviews with:
• Natasha Westheimer, Office of the Quartet
• Eiman Karar, Senior Advisor United Nations Environmental Programme
• Karounga Keita, Coordinator Wetlands International Sahel Office
• Lindsey Aldaco-Manner, President World Youth Parliament for Water
14:40 Round table discussions about solutions needed to ensure that ecosystems contribute to peace
o transnational governance solutions, moderated by Sonja Koeppel (UNECE)
o local governance solutions, moderated by François Munger (GWH)
o technical solutions, moderated by Joyce Kortlandt (WI)
o financial solutions, moderated by Lis Bernhardt (UNE)
o stakeholder solutions, moderated by Isabelle Fauconnier (IUCN)

15:10 Danilo Türk, Chairman of the Global High Level-Panel on Water and Peace: final reflections, moderated by Chris Baker (WI)
15:30 Joakim Harlin, UNE: closing

Conclusion
The session aimed to provide insights on the role ecosystems play in relation to peace and security, and to discuss how good governance of natural resources can help. Eiman Karar (UNE) explained how in Darfur further exploitation of scarce resources due to incoming refugees gave birth to local tensions on top of existing farmer-herder conflicts. Karounga Keita (Wetlands International) explained how water scarcity in the Inner Niger Delta led to loss of ecosystem services, contributing to conflicts between communities, resulting in over 100 casualties only in the Konna commune (Mali) this year. Natasha Westheimer (Jerusalem) laid out how Battir, a Palestinian community in the West Bank that uses a traditional form of terrace irrigation, successfully petitioned the Israeli High Court, with support of civil society organizations and neighbouring Israeli communities, to prevent the West Bank Barrier from being built on their land. Lindsey Aldaco-Manner (World Youth Parliament for Water) highlighted the need for continued education about the importance of ecosystems.
During the round tables, a reoccurring theme was the need for local involvement, for example by financing through micro-credit systems, making technical solutions available for local communities or actively engaging them in decision-making processes. Discussions highlighted the importance of multi-stakeholder approaches carried out in a dedicated manner, supported by an understanding of equity issues between stakeholders and by adequate funding. The importance of embedding these approaches in existing legal frameworks was also laid out.
Danilo Türk (HLP on Water and Peace, Geneva Water Hub) concluded the session. He highlighted the need to include the role of ecosystems in discussions about water, peace and conflict, relying on his experiences at the UN when he was dealing with Darfur and Sudan. He underlined the need to bring our knowledge on ecosystems into the security process, the critical role of finance, the "surplus of expressing and the deficit of dialogue", and the importance of understanding between generations.

Recommendations
• The importance of water and land security related to peace and security is known. However, the link with ecosystems is currently overlooked, while local natural resource scarcity can exacerbate existing tensions and feed into already conflict-prone situations. Policy makers need to address the protection of water ecosystems in decision making in order to prevent this.
• A multi-level and multi-stakeholder approach is key for addressing the role of ecosystems in the context of water, peace and security. It is important to include as many parties as possible in knowledge collection and decision-making, and to spread possible solutions as widely as possible.

Two key reports helped to prepare the session: A Matter of Survival, 2017, Report of the Global High-Level Panel on Water and Peace, and Water Shocks: Wetlands and Human Migration in the Sahel, Wetlands International, 2017.
The UNECE Water Convention framework is another initiative that supports the goal of connecting water, peace and security through ecosystems, since it focusses on strengthening transboundary water cooperation and measures for the ecologically-sound management and protection of transboundary surface- and groundwaters.