Geneva Water Hub / Inter-American Development Bank / International Organization for Migration / Office of the United Nations High Commissioner for Human Rights / United Nations High Commissioner for Refugees / University of Geneva / WaterLex
Refugees and Migrants: Promoting Ecosystem Protection and Human Rights
Wednesday 29 August | 14.00-15.30 | Room: L11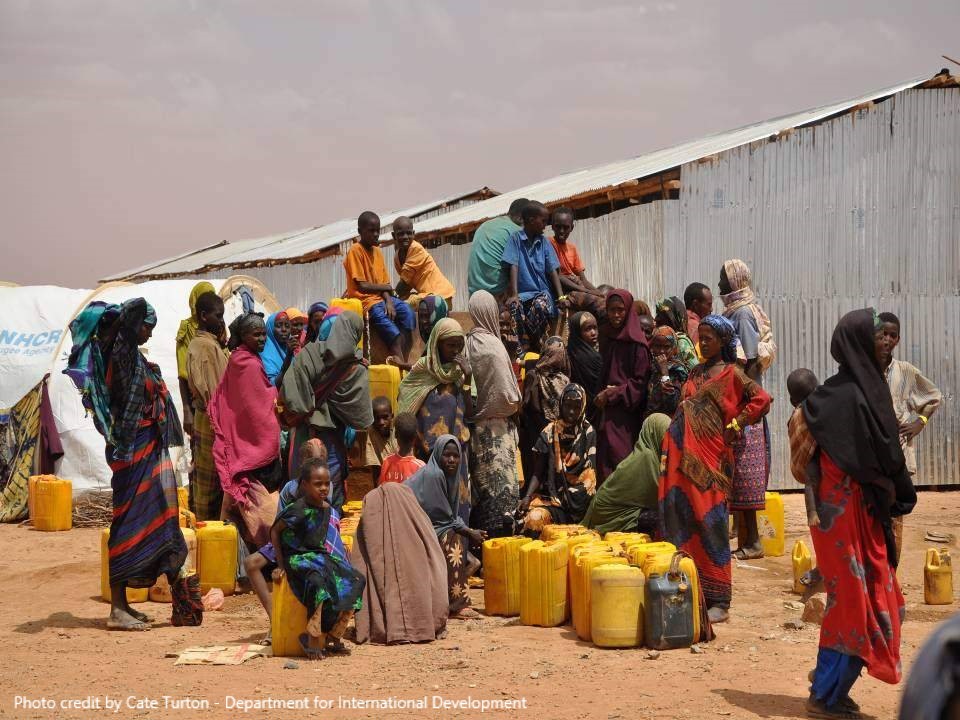 The millions of migrants and refugees in transient accommodation create an environmental and a humanitarian crisis. To find long-term and sustainable solutions, we need to increase awareness of the connection between the right to a healthy environment, and its connection with the right to safe water and sanitation. These are both rights and obligations, not just of states, but also for every individual.
Balancing the scientific approach with sustainable solutions is extremely challenging, as the intricacies of individual human agendas and politics often conflict with ecosystem protection and a holistic solution that considers all considerations, both human and ecological.
If we can strengthen the governance around community decision making such that all people are considered, whatever race, situation, gender, age, culture or disability, then the solutions are more likely to be both sustainable, and protective of human rights to water and sanitation.
In this event, we plan to bring real case studies to light, with representative people from refugee situations, outlining the importance of inclusion and transparency in consultation processes, and how people's rights to water and sanitation can be aligned with sustainable solutions, and can help to protect our environment as well as our people.
Gold standard events are committed to ensure the gender balance in speakers/panellists and young professional representation in the session.
Programme
Introduction:
14:00 Welcome by moderator, Amanda Loeffen, WaterLex
Recap of the previous two session and their interconnectedness,
and introduction to the speakers
Case-study presentations:
14:05 Experiences as a refugee in South Sudan and how nature-based solutions
are used to deal with challenges on water and sanitation
Maiwen Dot Pheot Ngalueth, sponsored by UNCHR
14:20 Solving water and sanitation challenges for the Rohingya in Bangladesh
Antonio Torres, IOM
Expert Presentations/Comments on Case-studies:
14:35 Comments on refugees and migrants based on the case-studies presentations
Prof. Mara Tignino, Geneva Water Hub/UNIGE

Rakia Turner, WaterLex
14:50 Q&A
15:10 Concluding Session on Promoting Ecosystem Protection and
Human Rights
To pull together the learning from the three sessions over the day by IDB,
OHCHR and WaterLex

15:25 General Conclusions and wrap up : Rio Hada, OHCHR
Conclusion
Refugees and Migrants
The third and final session was equally well attended, with another mix of people. The main case studies included a South Sudanese refugee (now living and working on humanitarian aid in Switzerland), and a WASH expert from IOM, working on WASH in Bangladesh. We also included expert presentations from legal experts from WaterLex and Geneva Water Hub, commenting on the rights of refugees and migrants with respect to human rights to water and sanitation and in the context of international legal frameworks.
The personal Stories from the refugee and the conditions in the camps were very engaging for the audience, with videos and photos to give a real impression of the conditions that millions of people are facing in their daily lives, with little chance of improvement. Both experiences highlighted ideas for ecosystem friendly solutions that could be used in other locations, and encouraged the consideration of nature-based and human rights sensitive solutions, despite the depressing situations.
In summary for the three sessions, Rio Hada surmised:
• Indigenous peoples are some of the more discriminated people in the world.
• Lack of access to water impinges on other rights, such are food health, education
• If we know about problems, then we can take positive actions,
• Traditional know-how and meaningful participation both contribute to a more sustainable outcome, and
• Women are at the centre of change for water, sanitation and hygiene.
More discussion is needed on accountability, and the role of governments, private sector, and the roles of NGOS to monitor data.
Recommendations (from third session):
1. Look for ways to engage the local community and share information to optimise sharing of resources, and avoid conflicts
2. Consider ways to recycle waste products in the camps to reduce pollution, eg biogas production from toilet waste
Tools
1. Use a Human rights based approach to community engagement, eg include locals, women, youth and other representatives of marginalised groups
2. Legal mapping tools to identify regulations and policy frameworks for introducing mechanisms to protect refugees and migrants
3. ILO R205 - Employment and Decent Work for Peace and Resilience Recommendation to provide guidance on the measures to be taken to generate employment and decent work for the purposes of prevention, recovery, peace and resilience with respect to crisis situations arising from conflicts and disasters