Stockholm International Water Institute / The Resilience Shift / The Rockefeller Foundation
SDG-Paris Agreement: Building a Resilient Future through Water Part 2
Thursday 30 August | 11.00-12.30 | Room: M2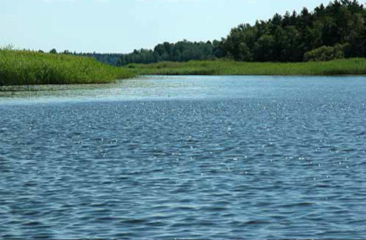 In 2018, several global agendas will focus on water and ecosystems at large. The UN-HLPF will address progress for SDG6 (water, and, sanitation) and other goals (energy, cities, sustainable consumption and production, ecosystems). The HLPF will present its concluding report at WWF8th and UNGA. CBD COP14, Ramsar COP13 and UNFCCC COP24 will cover key water issues. UN members eagerly seek the engagement of non-state multi-stakeholder groups to support the implementation of these global agendas.
World Water Week has become an agenda setter for annual stocktaking on water-related development goals. It is a pivotal moment when synergies between the global agendas can be identified and acted upon to foster coherent and efficient implementation by convening high-level government representatives, UN and multilateral institutions, civil society, academia, and the private sector.
For three years, SIWI has brokered a multi-stakeholder group and organized a two-part high-level session to exchange knowledge, enhance partnership and action and take stock on water-related progress of the 2030 Agenda and the Paris Climate Agreement. This year's edition is co-sponsored by The Rockefeller Foundation and The Resilience Shift. It will highlight how addressing these agendas through water lens can make them more effective, efficient, sustainable and attainable.
Gold standard events are committed to ensure the gender balance in speakers/panellists and young professional representation in the session.
Programme
11.00 Introduction – Mr. Torgny Holmgren, Executive Director, SIWI welcomes and presents Dr. Fred Boltz, CEO, Resolute Development Solutions and Ambassador, The Resilience Shift
11:10 Once upon a time tomorrow: from Architecture to Photography, a different lens on our society and ecosystem symbiosis - M. Chris Morin-Eitner, Photographer
11:20 Key note speaker - From the Global Agenda to Cities' action - Ms. Lauren Sorkin, Asia Pacific Regional Director, 100 Resilient Cities
11:30 Supporting the implementation of the Global agendas at a city level - Panel Discussion and Q&A - Moderated by Dr. Mark Fletcher, Global Water Director, ARUP
Mayor Katarina Luhr, Vice Mayor of Stockholm City

M. Jean-Didier Berthault, Vice President of Greater Paris sanitation Authority (SIAAP) and Greater Paris Metropolitan Councillor
Dr Gisela Kaiser, Executive Director of Water and Sanitation, City of Cape Town, South Africa
Mr. Eduardo Vazquez Herrera, Executive Director, Agua Capital, Mexico CitySC
Ms. Jennifer Sara, Director, Global water Practice, World Bank Group
Ms. Alexa Bruce, Project Manager, City Water Resilience Framework, Arup
12:25 Conclusion - Mr. Torgny Holmgren, Executive Director, Stockholm International Water Institute
12:30 Close of the Session