Stockholm International Water Institute / Water Integrity Network / cewas / Inter-American Development Bank
Integrity Management For Sustainable Water Services
Sunday 26 August | 14.00-15.30 | Room: NL 353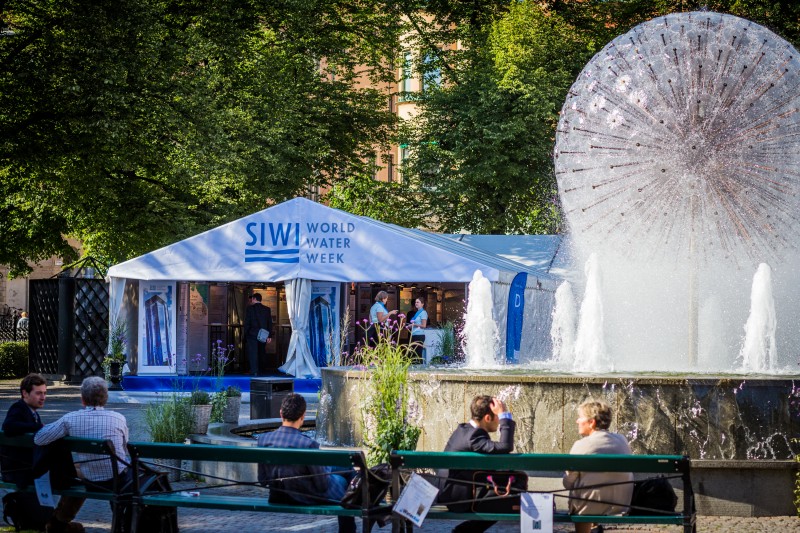 Irregular procurement processes, illegal connections, collusion of officials, etc. are all serious integrity challenges that water sector organizations face in their daily jobs. Such cases of mismanagement can damage an organization's performance and reputation, and cause direct and indirect damages to water users. In view of the SDGs implementation (linking SDG 6 with SDG 16), there is an urgent need to prioritize integrity in water governance, to ensure the fulfilment of the right to water and sanitation.
In some regions in the world, despite abundance of water resources, they face serious problems of supply, distribution and access. The high levels of corruption prevailing in infrastructure, as well as governance and management challenges hinder equitable access to water.
Countries that have limited systems of accountability, participation and transparency, have difficulties to access accurate and up-to-date data to assess the state of water resources, measure the efficiency of water and sanitation public policies, identify problems; and design long-term strategies in the sector.
Participants will learn about experiences of the Integrity Management (IM) Toolbox application to support water organisations around the globe to make integrity part of their strategic plans, business models, and management systems to reduce risks and improve
Programme
14:00 -14:10 Welcome and introduction: Integrity Management for better service delivery in Latin America.
- Sergio Campos, IADB Water and Sanitation Division Chief
14:10 – 14:15 Consortium for Water Integrity in Latin America
- Jacopo Gamba, WIN Latin America coordinator
- Leonellha Barreto, cewas, Senior partner
- Pilar Avello, SIWI, Programme Manager
14:15- 15:05 Integrity Management Toolbox methodology showcase
- The Business Model
- Integrity Risks/Mismanagement practices
- Integrity Tools and Mechanisms
- An improved business model
15:05- 15:25
ERSAPS, the experience of the Honduras Water Regulator
- Giovanni Espinal, ERSAPS Director
Kenya Water Sector Trust Fund
- Edwin Korir, Chief Manager Internal Audit and Risk Management
15:25 -15:30 Q&A
15:30 Closing words and end of session
Conclusion
Sergio Campos, Water and Sanitation Division Chief at IADB, introduced the event by saying "the water sector do not need to wait until the bigger reforms in anti corruption to happen, with initiatives like the IM Toolbox water utilities and regulators can identify how to better play their role" this summarised the aim of the Integrity Management Toolbox showcased and presented by the Integrity Consortium represented by Pilar Avello from SIWI, Leonellha Barreto from cewas and Jacopo Gamba from the Water Integrity Network.
The IM Toolbox supports organizations in making integrity a part of their strategic plans, business models, and—most importantly—their daily practices to reduce risks and improve performance. The underlying approach works with a business perspective of realizing performance opportunities and advantages that arise from improving integrity.
The IM Toolbox is more than a set of integrity tools or a training concept. It is a change management approach that support organizations through an integrity change process that starts with assessing their performance and describing their business model, identifying the most relevant integrity risks, using practical tools for better managing risks, to finally monitoring performance improvements. Undergoing such a process will require professional facilitation and first hand expertise on integrity and change management – the toolbox assists such experts and facilitators, but it cannot replace them.
Participants during the event had the opportunity to have a bit of a taste of what the Integrity Management Toolbox looks like by going through the journey of a fictitious Water Utility, and how the implementation process is. To that end, Mr. Giovanni Espinal, Director of the National Regulatory Agency in Honduras (ERSAPS) presented the case study and the integrity change process undertaken by the organisation thanks to the use of the IM toolbox to improve ERSPAS own integrity management, but also as a mechanism to be promoted by the regulator to be used by the service providers to strengthen integrity in water service delivery.