European Commission / Stockholm International Water Institute / Swedish International Development Cooperation Agency / African Ministers' Council On Water / Swedish Investors for Sustainable Development
Water Finance Constraints: Africa and Sweden
Wednesday 29 August | 14.00-15.30 | Room: FH Cabaret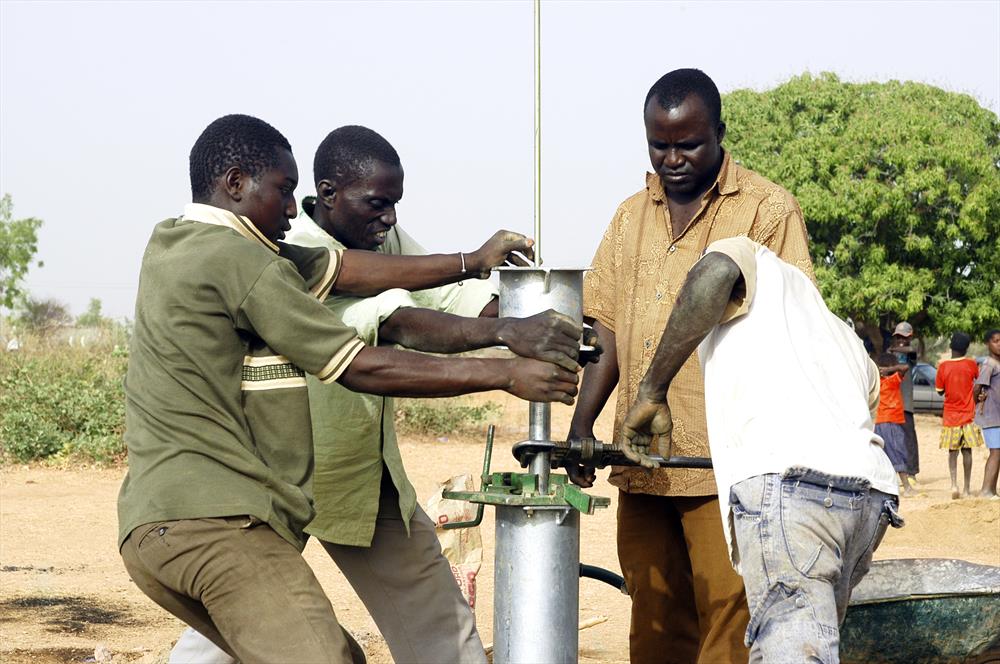 A study carried out by the Swedish Investors for Sustainable Development (SISD) found that there is persistent underinvestment in water infrastructure across Swedish municipalities. The study identified several specific constraints to attracting increased finance to the sector and ended with recommendations for overcoming these. In common with the situation in Africa, the under-investment is not about a lack of capital, but more to do with a lack of bankable projects and the institutional environments to de-risk them including technical competence and project management. Water projects in Africa as well as Sweden are viewed as being high-risk, with low opportunities for generating a viable rate of return. It turns out that several of these constraints are common to both locations, concerning issues around financial viability, rate of return, public perception of the role of the private sector and political
The Swedish study findings and a compilation of lessons learned from the African-EU Water Partnership Project (AEWPP) will be presented, with participants discussing results in round-table format. Participants will be asked to identify a set of constraints which are common to both locations and develop responses and actions which can be taken forward with a joint Showcase conclusion statement.



Gold standard events are committed to ensure the gender balance in speakers/panellists and young professional representation in the session.
Programme
14:00-14:05 Welcome and Session Introduction: Anton Earle, Director, Africa Regional Centre, SIWI
14:05-14:10 Welcome Address: Canisius Kanangire, Executive Secretary, AMCOW
14:10-14:18 Welcome Address: Sida's long-term engagements to advance innovative financing in the water sector; Karin Anette Andersson, Head of Unit, AFRIKA/HÅLLBAR, Sida
14:18-14:26 Challenges and Opportunities for Water Infrastructure Financing in Sweden: Presentation of SISD Study Key Findings; Charlotta Dawidowski Sydstrand, AP7
14:26-14:32 Challenges and Opportunities for Water Infrastructure Financing Across Africa using case studies from the AEWPP Project Pipeline; Ziyanda Mpakama, Programme Manager, AEWPP, SIWI
14:32-14:40 Blended finance for water investments: opportunities and challenges; Kathleen Dominique, OECD Environment Directorate
14:40-14:50 Introduction to the World Café, thematic issues and table facilitators; Facilitated by Anton Earle, Director, Africa Regional Centre, SIWI and Dr Grit Martinez, Ecologic
14:50-15:20 World Café: Two rounds of world café session (15 min each)
Theme 1: Municipal challenges to take on debt for water infrastructure
Issue Snapshot: Traditional balance sheet based or alternative procurement methodologies i.e. PPPs. Municipalities concern to increase their debt can be mitigated through consideration of PPPs where the private sector raises finances.
Facilitators: Joseph Murabula, Kenya Innovative Finance Facility for Water (KIFFWA); Johanna Landgren, SPP; Andre Kruger, Water Finance Specialist; Tangvi Nagpal, International Development Program, Johns Hopkins University
Theme 2: Tariff setting (parallel discussions in English and French)
Issue Snapshot: Political emphasis on low tariffs leads to water tariffs that are not fully cost reflective. As such water utilities are unable to maintain and expand services.
Facilitators: Charles Reeves, Climate Resilient Infrastructure Development Facility; Gunnela Hahn, Church of Sweden; Sylvain Guebanda, TAC Central African Republic; Benson Ajisegiri, Nigeria TAC; Marcus Svedberg, Senior Advisor at Stockholm Sustainable Finance Centre
Theme 3: Legal and regulatory environment for investment including alternative procurement challenges
Issue Snapshot: Why is it difficult to initiate PPPs in the water sector? Is profit making in the water sector permitted?
Facilitators: Nompumelelo Ntshalintshali, AMCOW TAC, Swaziland, Karin Lindblad, Sida; Peter Mahal Akat, TAC South Sudan; Johan Floren, AP7;
Theme 4: Addressing Capacity Gaps at multiple scales (municipal, national, regional, global) (parallel discussions in English and French)

Issue Snapshot: Challenges in attracting and retaining core capacities to improve abilities to attract and manage infrastructure financings and long term strategic planning at multiple scales. Options for mitigating this challenge?
Facilitators: Charlotta Dawidowski, AP7; Lydie Menouer, AEWPP Financing Consultant West and Central Africa; Andre Liebaert, Advisor EU Commission
Theme 5: Blended financing for water investments
Issue Snapshot: Strategically using development finance to mobilize additional commercial finance that contributes to water security and sustainable growth. This includes leveraging financial resources from a variety of different resource streams: government (grants, equity), DFIs, capital market (insurance, pension funds) to scale up financing flows.
Facilitators: Lenka Thamae, ORASECOM; Paul Horrocks, OECD; Malango Mughogho, Climate Resilient Infrastructure Development Facility (CRIDF); Kathleen Dominique, OECD
15:20-15:30 Reporting Back; Facilitated by Xanani Baloyi, Programme Officer, Africa Regional Centre, SIWI
Conclusion
The 2018 Showcase 'Water Finance Constraints: Africa and Sweden' drew broad interest at the World Water Week for the second year in a row sparking deep discussion on the barriers and opportunities in water infrastructure financing as well as enabling stakeholder dialogue, networking and match making opportunities between the AEWPP indicative projects, stakeholders and financing partners.

Structurally, the Showcase began with a series of presentations to set the stage around some of the challenges and opportunities to improve financing models around water infrastructure financing. This was then followed by an interactive and dynamic World Café session with tables around five themes facilitated by experts from both African and European contexts.

In all, the introduction presentations highlighted the urgent need for investment in water and sanitation infrastructure both in Sweden (as well as many other OECD countries) and Africa. The challenges around financing being not an unwillingness to invest or a lack of available assets. Rather there are very similar problems that African and Swedish municipalities face: tariff setting and implementation, complicated water regulations, unwilling or unable to assume more debt on their balance sheets, and they have difficulties in attracting capacity – skilled leaders to work on water projects. These problems make it difficult to attract investors who are looking for long-term, low-risk investments. Challenges notwithstanding, there are many institutions in Sweden that have committed themselves to making investments in sustainable development, and are looking for projects that fall within smart investment water projects.
Participants were then invited to share their experiences and recommendations through a World Café session designed to be a structured conversational process for knowledge sharing that provided the opportunity to synthesize ideas of a diverse audience. Five key themes were discussed, including: (i) municipal challenges to take on debt for water infrastructure; (ii) tariff setting; (iii) legal and regulatory environment for investment including alternative procurement challenges; (iv) addressing capacity gaps at multiple scales (municipal, national, regional, global); (v) blended financing for water investments. Challenges were identified relating to measurement, price structures, education on sustainability, inadequate legal frameworks, lack of human capacity, poor political leadership in the water sector, de-prioritization of sanitation, and limited transparency. Recommendations included, inter alia, developing long-term financial plans, human resource management plans, promotion of innovation, enhanced political will, increased training and awareness of sanitation and sustainability, soft loans, de-linking tariffs from politics, greater technical assistance for water projects, and identification of the most scalable projects.
Altogether, the challenges and recommendations identified in the session provide vital impetus to move forward in addressing key water finance constraints in both Sweden and the African continent.