Global Environment Facility / Global Environment Facility - International Waters: Learning Exchange and Resource Network
Supporting transboundary cooperation: opportunities within the next GEF funding cycle
Tuesday 28 August | 17.00-17.45 | Room: NL 253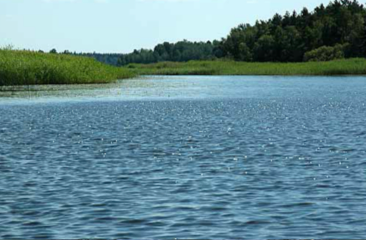 Freshwater ecosystems face daunting threats, including climate change, urbanization and increasing food demand; yet they are also highly valued ecosystems. Water is a prerequisite for human and ecosystems survival, underpins many economic activities and is fundamental to achieving most of the SDGs.
Shared freshwater resources comprise a special case for cooperation with large potential spillover and global impacts. Transboundary river basins cover about 50% of the earth's land surface and are home to about 40% of the world's population. 1.2 billion people live in river basins where human water use has surpassed sustainable limits. Cooperation on water, therefore, is 'a must' in most international basins to support the need for water, food, energy, and ecosystems security and increase resilience for each nation.
The Global Environment Facility has since its inception, primarily through its International Waters Focal Area been financing transboundary water cooperation across shared fresh and marine water systems. Focusing on transboundary freshwater, the GEF has together with its implementing and executing partners financed a total of 101 projects, with in 44 distinct rivers, 9 aquifers and 14 lakes. These investments totaled $567 million USD in grant financing, leveraging $2.66 billion USD in co-financing.

Programme
17:00 Brief Welcome by Moderator, Mish Hamid, GEF IW:LEARN
17:05 GEF7 Replenishment
Christian Severin and Astrid Hillers, Senior Environment Specialist, Global Environment Facility
17:15 Amazon – Caribbean Sea Source to Sea Case
Ricardo Medeiros Andrade, Director, Brazil National Water Agency (ANA)
Patrick Debels, Project Manager, United Nations Office for Project Services (GEF-UNDP Caribbean Sea Large Marine Ecosystem Project)
17:25 Q&A
17:45 Close