Stockholm Environment Institute / Stockholm International Peace Research Institute / Stockholm International Water Institute / Stockholm Resilience Centre
Launch of the Stockholm Climate Security Hub
Thursday 30 August | 12.00-12.45 | Room: FH Cabaret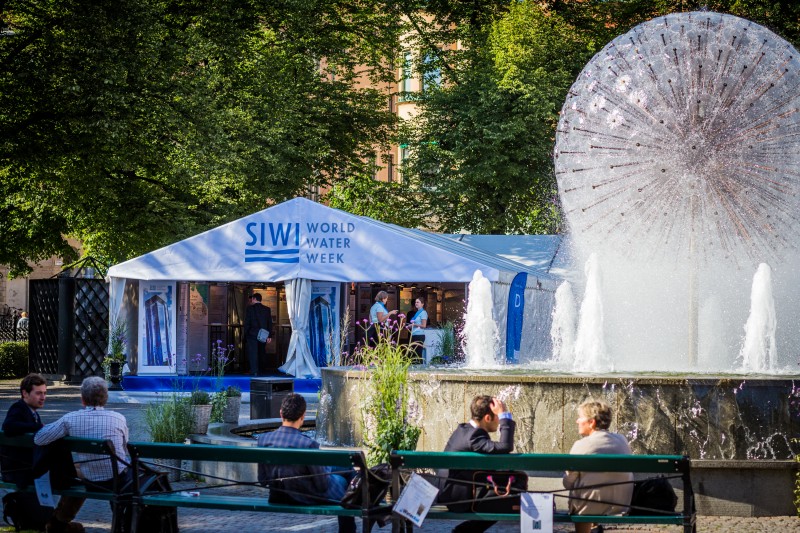 This showcase has a twofold purpose of a) launching a Stockholm based cross-institutional knowledge hub that will be able to support risk assessment and risk management strategies for managing climate-related security risks, b) discussing the recent developments in the UN to strengthen its capacity to address climate security.
Climate change is increasingly manifesting itself across the world. There is also a growing understanding about how climate impacts are influencing the international peace and security agenda. Yet, within the UN system, there is an institutional gap for addressing these risks. A growing number of member states, including Sweden, supports the development of an institutional home for climate security in the UN system, which could support its decision making on climate-related security risks. To that end, knowledge is required on a range of issues about the adverse effects of climate change and how to mitigate those.
At this showcase, we will present the Stockholm Climate Security Hub, supported by the Swedish MFA to capitalize on the complementary strengths of four Stockholm based research institutes active in the climate security field: SEI, SIPRI, SIWI and SRC. We will also discuss the recent development in the UN aiming to foster decision-making on climate risks.
Gold standard events are committed to ensure the gender balance in speakers/panellists and young professional representation in the session.
Programme
12.00 – 12.05 Welcome and introduction Mats Eriksson, SIWI
12.05 – 12.15 Introducing the Climate Security Hub and recent progress on an institutional home in the UN system
Inger Buxton, Deputy head of department of Global Agenda, Ministry for Foreign Affairs, Sweden
12.15 – 12.20 Climate-related security risk assessments
Malin Mobjörk, Programme Director Climate Change and Risk, SIPRI
12.20 – 12.25 Climate, resilience and security
Victor Galaz, Deputy Director, Stockholm Resilience Centre (Stockholm University).
12.25 -12.40 Comments and questions from the audience
Mr. Hassan Janabi, Minister of Water Resources in Iraq
12.40 – 12.45 Concluding remarks Karl Hallding, SEI
Moderator: Eva Krutmeier, SEI