Consiglio Nazionale delle Ricerche / EMVIS / Ente Acque della Sardegna / EOMAP / EUROPEAN DYNAMICS / International Water Association / Organization for the Development of Crete S.A. / Swedish Meteorological and Hydrological Institute
Using Space Enabled Water Quality Forecasting in Decision Making
Wednesday 29 August | 12.00-12.45 | Room: NL 253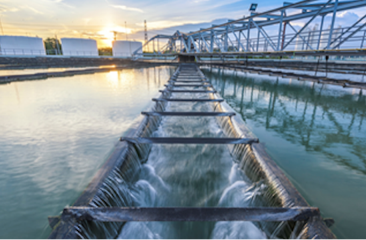 Drinking water accounts for around 18% of total fresh water abstractions in the European Union, and is treated and supplied by almost 70,000 utilities. While freshwater resources are already limited, they face increasing pressures from drought, flooding, pollution, population growth, as well as demands for other uses including agriculture, energy production, recreation and ecosystem protection. Environmental and financial impacts have often been underestimated. Technological innovation is instrumental in addressing our increasingly complex and multidisciplinary water challenges. Space technology is part of promoting and supporting innovation by providing environmental information which can be used to improve preparedness and planning by water utilities and other end users. This event will showcase how satellite technology combined with local monitoring and advanced modelling can be used to improve operations and performance of service providers downstream, such as reservoir managers and water utilities. Developments from the SPACE-O project will be highlighted, the outputs incorporates Earth Observation data and the use of models to provide information on water quality and flows forecasting. The event will focus on the economic impact of turbidity and algal blooms on water operations and how such tools can inform decision making on preparedness for changes in water quality and quantity.
Programme
12:00-12:05

Setting the scene – how can satellite technology combined with local monitoring and advanced modelling be used to improve reservoir's management and performance of service providers downstream
By Apostolis Tzimas, EMVIS
12:05-12:15
Demonstration of the SPACE-O system - focus on water quality forecasting
12:15-12:20
Interactive audience feedback - what do you think of the SPACE-O system
12:20-12:30
Perspectives and opinions from 2 utilities or associations

12:30-1245
Discussion with audience – how can this type of technology reduce the economic impact of algal blooms and turbidity?
1. How would you use the information provided by the tools in practice? Who would find it useful and how would they apply it?
2. What type of investments have been undertaken to reduce or deal with algal blooms and/or turbidity?
3. What information is missing and do you think such technology can fill this gap?
Moderators: Katharine Cross and Carolina Latorre, IWA
Conclusion
Conclusion
The Space-O project, funded by the European Union's Horizon 2020 Research and Innovation Programme, has launched a decision support platform connecting physical and digital worlds by combining satellite technology with advanced hydrological, hydrodynamic and ecological modeling, in-situ monitoring and citizen science. During a showcase event at World Water Week 2018, this platform (SPACE-O Portal) was presented and live demonstrated to the audience.
Godfrey Masinde from Nairobi Water was invited to share experiences with algae blooms and high turbidity events in Nairobi, Kenya. He also gave feedback on the water quality forecasting platform from the water utility perspective. Although algae blooms only affect about 5% of their water system, such blooms do require substantial labor efforts to clean the water intakes and forecasts would be economically beneficial. High turbidity events occur regularly with the beginning of the rainy season and can cause severe disruption of water supply. Turbidity further forces Nairobi Water to use different chemicals (aluminum chloride), which are twice as expensive as default treatment solutions. More frequent need to backwash filters, as well as high labor demands for system cleaning and maintenance are additional issues resulting from turbidity.
"The SPACE-O tools and services could help Nairobi Water to better plan and prepare for disruptive events, as well as improve our communication with customers." – Godfrey Masinde
Discussions with the audience were very insightful and once more helped the SPACE-O consortium to better understand the diverse perspectives and requirements of potential end users of our solutions. Topics that were discussed included the potential application of the tools to forecast the spread of water borne diseases; the costs of using the SPACE-O platform customized to a specific location; and the accuracy of forecasts.
For more information, please visit www.space-o.eu
Recommendations
Set-up digital infrastructure for water operations - Water science is constantly evolving. Many scientific achievements are translated into ready to use software tools, such as the SPACE-O portal. Both water utilities and regulatory authorities worldwide need to reach a state where they can react to these developments and be ready to include such tools into their workflows.
Three levels of action are needed to achieve this:
1. Modernisation of monitoring infrastructure: installation of automatic sensors (internet of things)
2. Institutional/human resources capacity to integrate and operate the digital infrastructure
3. Integrated resources management: Strengthening of collaboration with cross-sectoral governing institutions to effectively act upon derived information
Two initiatives that foster the goals of this session
1. Open access data bases
Freely available data of EO satellite systems; meteorological data; and open source modelling software are important examples for international cooperation in and across science that are essential for projects like SPACE-O. Freely available data is the backbone for making science work for global water managers.
2. The ICT4Water Cluster
Information and communication technology (ICT) is spreading across society, including the water sector. The ICT4Water Cluster is a hub for EU-funded research projects on ICT and Water Management, working on joint policy implication based on the insights and results of the participating projects.