Conservation International / Food and Agriculture Organization of the United Nations / InFish / International Water Management Institute / United States Geological Survey / University of Hull International Fisheries Institute / University of Portsmouth / World Wide Fund for Nature
Inland fisheries, freshwater governance, and the 2030 Agenda
Thursday 29 August | 16.00-17.30 | Room: L11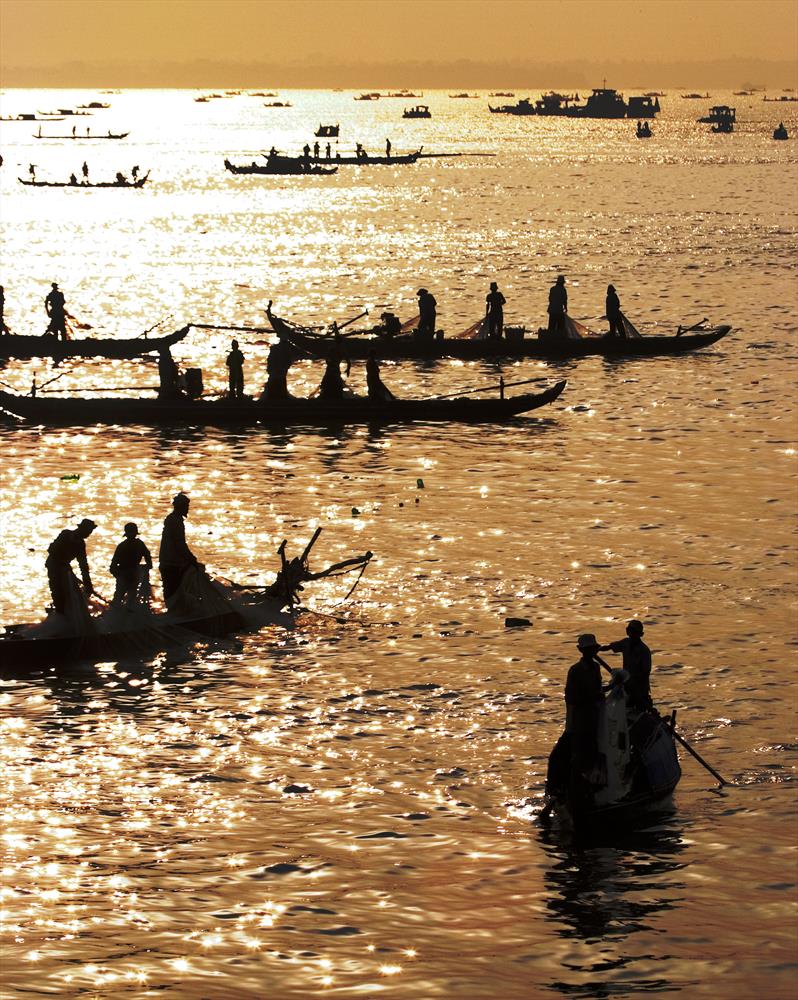 The Sustainable Inland Fisheries session at 2018 Stockholm World Water Week (see Resources) underlined that social and economically dominated freshwater management must better integrate the needs of millions of fishers globally who rely on freshwater biodiversity. This session will expedite more ecologically-inclusive freshwater governance by mapping successful pathways and mechanisms that maximize and protect the contribution of inland fishery ecosystem services to the 2030 Agenda. Topics for discussion will include:
Detailing the contribution of inland fisheries in achieving SDG obligations and how a siloed pursuit of the SDGs may compromise inland fishery services
Outlining pathways towards successful engagement among diverse water stakeholders (e.g. agriculture, aquaculture, hydropower) by emphasizing shared interests, consolidating benefits accrued from each sector, and balancing trade-offs between them
Evaluating the use of ecosystem-based management approaches that encompass ecological, human and governance aspects in sustainable aquatic resource management
Ensuring inland aquatic ecosystems are adequately included in the post-2020 biodiversity framework of the Convention on Biological Diversity, such that investment in healthy aquatic ecosystems ensure the continued presence of their vital ecosystem services.
To encourage insightful discussion and enthusiasm, the session will use Ignite style, case-study presentations and interactive panel discussions; formats used in the 2018 session.
Gold standard events are committed to ensure the gender balance in speakers/panellists and young professional representation in the session.
Programme
16:00 Introduction
Ian Harrison, Conservation International
16:05 Ignite style speed presentations
Moderator: (tbc)
Integrating inland fisheries into the SDGS and post 2020 CBD targets
Vittoria Elliott, WorldFish
Ian Harrison, Conservation International
The effect of irrigation and water management on ricefield fisheries and biodiversity.
John Jørgensen, FAO
Inland fisheries in multifunctional landscapes: how to increase fish productivity in man-made multi-use landscapes
Sonali Senaratna Sellamuttu, IWMI
Sui Chian Phang, University of Portsmouth, UK

Multi-objective floodplain management
Ted Grantham, University of California, Berkeley, USA
The potential for small, community-based conservation reserves to protect riverine biodiversity and support local food security
Aaron Koning, Cornell University, USA
16:50 Plenary discussion
Moderator: Robin Abell, Conservation International
Eileen Burke, World Bank
John Jørgensen, FAO
Kari Vigerstol, The Nature Conservancy
James Dalton, International Union for the Conservation of Nature
World Wildlife Fund (tbc)
17:25 Wrap-up
17:30 End of session