African Development Bank / Asian Development Bank / European Investment Bank / Global Environment Facility - International Waters: Learning Exchange and Resource Network / Government of Switzerland / Government of the Netherlands / Organisation for Economic Cooperation and Development / The World Bank Group / United Nations Economic Commission for Europe
Mobilizing financial resources for transboundary water resources management and cooperation
Wednesday 28 August | 14.00-15.30 | Room: L10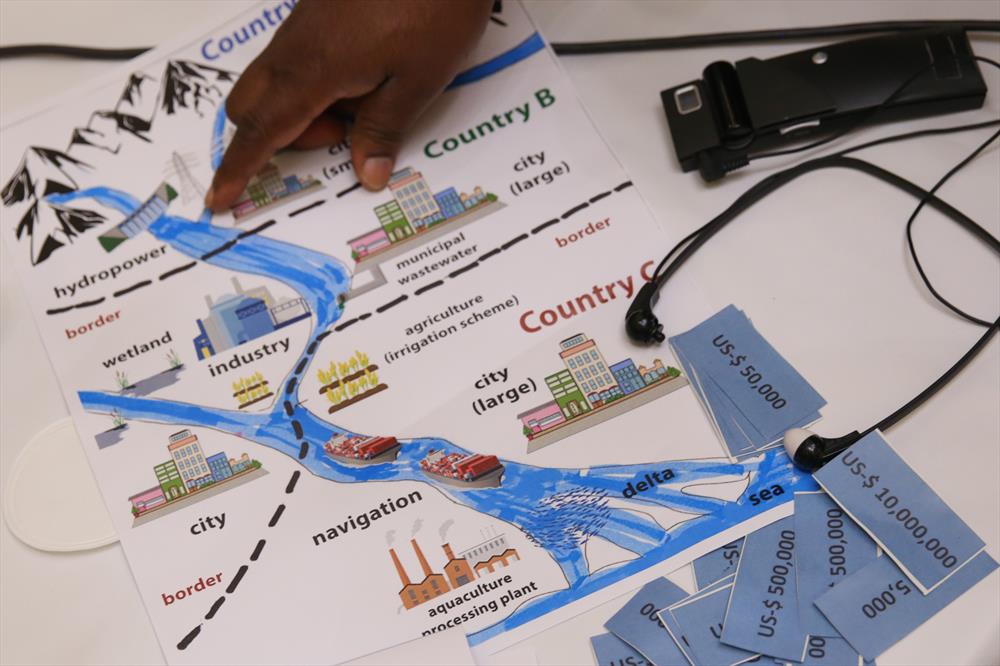 Managing shared waters effectively is key to positively strengthening socio-economic, environmental and political inter-dependencies. Transboundary water cooperation is therefore crucial for sustainable development, peace and stability.
However, the financing of coordinated basin development and transboundary water cooperation is challenging for many countries. Funders and investors are often hesitant to engage in transboundary basins, considered as too risky. As a result, an inability to access needed financing in basins suggests that the potential benefits of transboundary basin cooperation and development are not being fully realized.
International and non-governmental organizations, financial institutions and countries initiated a discussion on the financing of transboundary basin development. Different initiatives are being set up to de-risk investments, such as blended finance used to crowd-in commercial finance. A high-level workshop in October 2018 highlighted that effective agreements and integrated basin plans developed between riparian countries along with strong joint institutions to support and implement them are key to reduce risks and attract investment funding in transboundary basins from public and private sources.
Building on this initial discussion, the event will discuss the challenges and opportunities for financing transboundary basin development, also considering how the private sector and large funding institutions can be closer involved in the process.
Programme
14:00 Welcome by the moderator
Chris Severin, Global Environment Facility
14:05 Introductory keynote speech about Mobilizing financial resources for transboundary water resources management and cooperation
Henk Ovink, Special Envoy for International Water Affairs, The Netherlands (tbc)
14:15 Innovative ways of mobilizing funding for transboundary basins
• Sustainable financing of transboundary water cooperation in basins
Anoulak Kittikhoun, MRC
• Innovative financing to de-risk investments in transboundary basins
Isabella Pagotto, Swiss Development Cooperation
Eileen Burke, World Bank (tbc)
• Private sector engagement in transboundary water cooperation
Aaron Vermeulen, WWF (tbc)
14:40 Thematic group discussion in roundtables
Lenka Thamae, Executive Secretary, Orange Senqu Commission
Francis Daniel Bougaire, Chief Water Policy and Strategy Development Officer African Water Facility, AfDB
Tom Panella, Chief of the Water Sector Group, ADB, ADB
Kathleen Dominique, Environmental Economist, OECD
Patricia Castellarnau, Senior water sector economist, EIB
15:20 Wrap-up and closing
Sonja Koeppel, UNECE and
Diane Guerrier, UNECE
15:30 End of session