Action Platform for Source to Sea Management / Delta Alliance / Food and Agriculture Organization of the United Nations / Future Earth Coasts / Global Environment Facility - International Waters: Learning Exchange and Resource Network / Global Water Partnership - Mediterranean / International Union for Conservation of Nature / Swedish Agency for Marine and Water Management / UNDP-SIWI Water Governance Facility / United Nations Environment - Global Programme of Action for the Protection of the Marine Environment from Land-based Activities
Source-to-sea management: getting it on the ground
Tuesday 27 August | 16.00-16.45 | Room: M1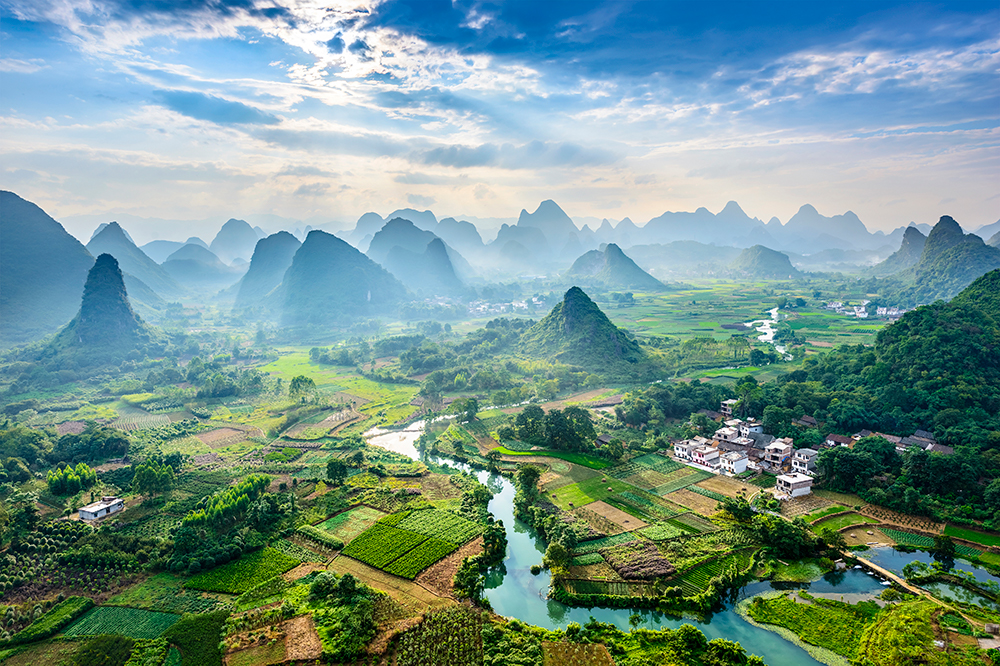 Source-to-sea management breaks through the geographical and sectoral barriers to which water managers are traditionally beholden. By characterizing key flows and focusing on the systemwide impacts of altering these flows, source-to-sea management has great potential for addressing complex, multi-stakeholder issues such as climate change, inclusive economic development, resource security, sustainable water and delta management, and more.
This event demonstrates the benefits of source-to-sea management in addressing key global challenges and draws on real world experience supported by guiding resources. Practitioners will share lessons learned from addressing global challenges through a holistic approach that links land, freshwater, deltas, coastal and marine systems; will provide expert guidance to audience members on how to apply source-to-sea management within their own context and will look to the future of source-to-sea management. Through this experience exchange, participants will be empowered to apply the source-to-sea approach in their local context.
This interactive event will focus on answering implementation questions pertinent to freshwater and marine professionals, practitioners, policy makers, private sector, financiers and those generally interested in new approaches to resource management.
This event is part of a proposed"S2S Day" programme and provides the critical link from policy to practice.
Gold standard events are committed to ensure the gender balance in speakers/panellists and young professional representation in the session.
Programme
16:00 Welcome address
Birgitta Liss Lymer, S2S Platform
16:05 Launch of "Implementing the source-to-sea approach: A guide for practitioners"
Ruth Mathews, S2S Platform
16:15 Quick Pitches from round table discussion leaders
Source-to-sea in South East Asia
Jose Padilla, UNDP

Challenges and opportunities in implementation of a S2S approach, experiences from the Baltic and Bohai
Frank Zhang, SwAM
GEF Global Nutrient Cycling project in India and the Philippines
Sasha Koo-Oshima, FAO

A source-to-sea transboundary case from Western Balkans the Drin Basin
Dimitris Faloutsos, GWP-Med
Insights on Source to Sea governance from the regional seas program in Africa and the Caribbean
Katrin Eitrem Holmgren, UN Environment

16:25 Breakout sessions with roundtable discussions
Source-to-sea in South East Asia
Jose Padilla, UNDP

Challenges and opportunities in implementation of a S2S approach, experiences from the Baltic and Bohai
Frank Zhang, SwAM

GEF Global Nutrient Cycling project in India and the Philippines
Sasha Koo-Oshima, FAO

A source-to-sea transboundary case from Western Balkans the Drin Basin
Dimitris Faloutsos, GWP-Med

Insights on Source to Sea governance from the regional seas program in Africa and the Caribbean
Katrin Eitrem Holmgren, UN Environment
16:40 Closing remarks
Birgitta Liss Lymer, S2S Platform
16:45 End of session