Action Platform for Source to Sea Management / Deltares / Federal Ministry for Economic Cooperation and Development, Germany / Future Earth Coasts / International Union for Conservation of Nature / Swedish Agency for Marine and Water Management / UNDP-SIWI Water Governance Facility / United Nations Environment - Global Programme of Action for the Protection of the Marine Environment from Land-based Activities / University New South Wales Global Water Institute
Preventing plastics in our waters: more than banning straws
Tuesday 27 August | 11.00-12.30 | Room: L10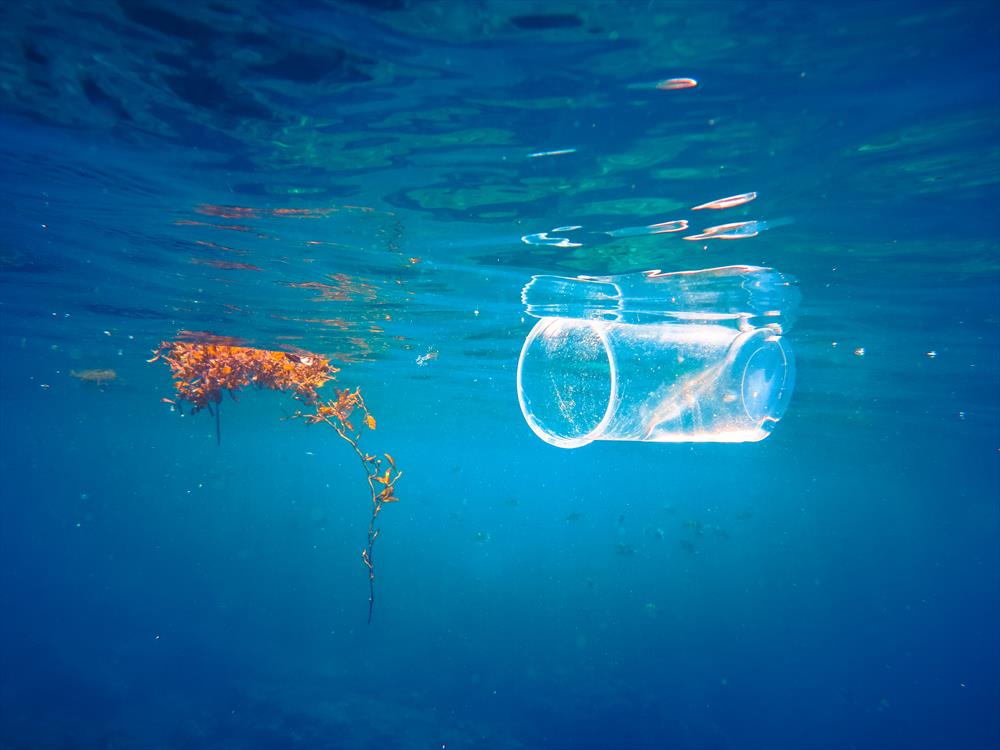 Marine litter, and particularly plastic pollution, have dominated news feeds in recent years. Despite this increasing attention, few solutions are pushed that go beyond banning single use plastics. Developing an approach that explicitly links land, freshwater, coastal and marine systems for the management of plastics could significantly reduce plastic pollution. A source-to-sea approach to preventing plastic pollution address the missing link between the production of plastic goods and their proper end-of-life management. It provides an overarching understanding of the mechanisms and sources of leakage and helps link producers, consumers and waste managers from source-to-sea.
This event takes an in depth look at how the source-to-sea methodology has been employed to drive action to stem the flows of plastics into our waters. Drawing examples from Africa, Asia and Europe, panellists will discuss challenges and opportunities of applying the source-to-sea approach and how its stakeholder focus has been used to work across and connect sectors. The event will discuss how experiences with plastics can be applied in the implementation of source-to-sea approaches to address other local-to-global issues.
The first event in our full day of source-to-sea programming, will set the stage for the High-Level Panel on Bringing Together Oceans and Freshwater.
Gold standard events are committed to ensure the gender balance in speakers/panellists and young professional representation in the session.
Programme
11:00 Welcome
Birgitta Liss Lymer, S2S Platform
11:05 Presenting the Source-to-Sea Framework for Riverine and Marine Litter Prevention
Ruth Mathews, S2S Platform
11:15 The role of development cooperation in marine litter prevention - the PREVENT Waste Alliance
Susanne Dorasil, BMZ
11:25 Panel discussion: Lessons learned from applying a source to sea approach to plastic pollution prevention
(This will include short presentations (maximum 5 minutes) followed by panel discussion)
Moderator: (tbc)
Rapporteur: Kanika Thakar, SIWI
Concrete examples of how multisectoral approach can be used to shift plastics to an upstream problem. Examples from Sweden and South Africa
Tomas Andersson, SwAM

What works, what doesn't and the importance of stakeholder engagement in preventing plastic pollution. Lessons learned from Eastern and Southern Africa and Viet Nam
Peter Manyara, IUCN

Tracking marine litter back to its source: using the source-to-sea approach and pollutant pathway modelling in Indonesia
Cees van de Guchte, Deltares
S2S approach to tackle the hidden threat of microplastics
Riccardo Zennaro, UNEP/GPA
Addressing plastic pollution through behaviour change and societal systems in Fiji, Indonesia, India and China
Andrew Dansie, UNSW-GWI

12:25 Reflections and wrap up from Rapporteur
Kanika Thakar, SIWI
12:30 End of session