Eawag / Federal Food Safety and Veterinary Office / HELVETAS Swiss Intercooperation / Swiss Agency for Development and Cooperation / Swiss Water and Sanitation Consortium / Swiss Water Partnership / Terre des Hommes / Water Supply and Sanitation Collaborative Council / WaterLex
Addressing Discrimination and Neglect in WASH: An Uncomfortable Conversation
Thursday 29 August | 09.00-10.30 | Room: M5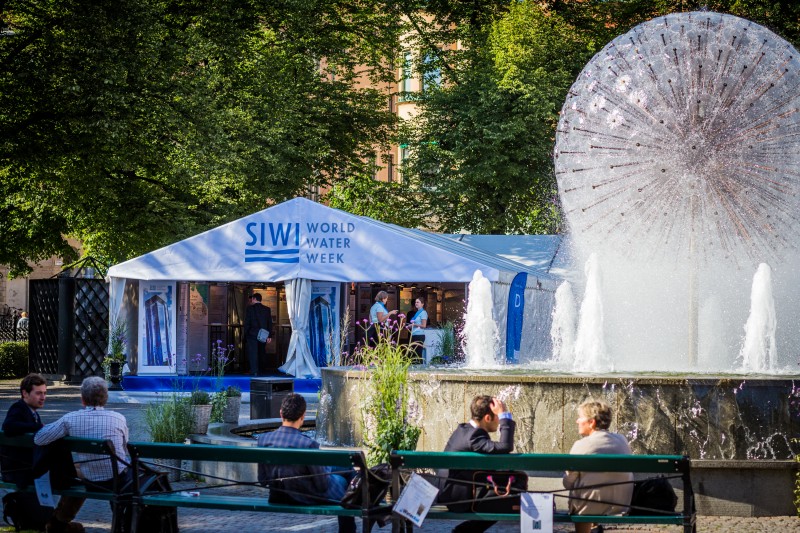 The overarching principle of "Leaving No One Behind" (LNOB) is at the core of the Sustainable Development Goal 6 (SDG 6) on water to "ensure availability and sustainable management of water and sanitation for all".
The event will draw together different perspectives on and past and current contributions to the issue of LNOB and discuss how practitioners can address discrimination and neglect in WASH. Important case studies from different regions of Europe, Latin America, Africa and Asia will be presented. In the limelight are different aspects of access to WASH services such as safe water supply and water resources, adequate sanitation and hygiene incl. MHM and people with reduced mobility, etc. These issues will be discussed in the light of marginalized people generally underrepresented in planning and decision-making processes often living in precarious conditions and/or with uncertain legal status, which usually do not receive a platform for their concerns (urban poor, informal settlements, refugees…).
The aim is a lively discussion with perspectives from different sectors (public, private, civil society, academia) focusing on three aspects, namely policy, finance and the role of collective/social movement and to create a value-neutral conversation platform enable to look at uncomfortable key issues.


Gold standard events are committed to ensure the gender balance in speakers/panellists and young professional representation in the session.
Programme
Moderator: Kerstin Danert; Rapporteur: Soraya Kohler
09:00 Welcome
09:05 WASH service provision in prisons, health care facilities and for marginalised groups
WASH for Roma in Eastern Europe, FSVO
WASH in health care facilities, Swiss Water and Sanitation Consortium
WASH in penal institutions, Tdh
WASH in communities affected by mining, Swiss Agency for Development Cooperation
09:45 Menstrual hygiene management and sanitation
Saafkins menstrual hygiene products, Livinguard Technologies
Behaviour change programming for CLTS (community let total sanitation) projects, Water and Sanitation Collaborative Council
Shared sanitation, EAWAG
Sanitation in communities affected by mining, Swiss Agency for Development Cooperation
10:30 End of session