African Civil Society Network on Water and Sanitation / Coalition Eau / End Water Poverty / Fresh Action Network Mexico / Freshwater Action Network South Asia / Government of the Netherlands / IRC / SaciWATERs / Sanitation and Water for All / Simavi / Water Supply and Sanitation Collaborative Council
CSO: Change makers and allies with government in reaching SDG6
Monday 26 August | 16.00-17.30 | Room: L9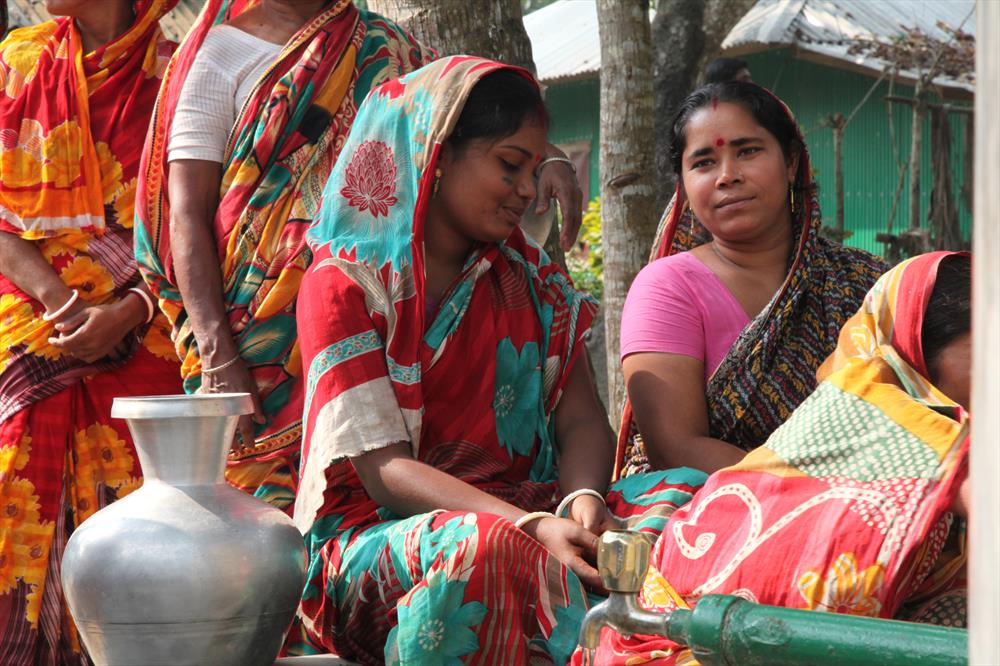 Achieving water and sanitation services for all requires inclusive policies, prioritising and targeting those people most in need. This calls for addressing discriminatory practices and proactive efforts to make sure that vulnerable and marginalized populations are included and prioritized form the beginning.
Marginalised and disadvantaged individuals and groups are in most need of government assistance and support to acquire WASH services but at the same time they are key actors of change, who can work with others to drive and deliver policies that are relevant to their needs.
The 2018 "Global Review of national accountability mechanisms for the implementation of SDG 6" highlighted concrete experiences of using CSO voices to influence the government and bring attention to key issues on LNOB in the WASH sector. The report also demonstrated the lack of consistent representation and space for civil society in national planning, monitoring and accountability processes.
The role of CSO's in national processes for SDG 6 will be discussed through and interactive panel with key stakeholders including civil society, government, funders and academia. An interactive world café will showcase different approaches and concrete experiences on CSO's engagement in national policy, planning, monitoring and accountability processes aligning with SDG 6.
Gold standard events are committed to ensure the gender balance in speakers/panellists and young professional representation in the session.
Programme
16:00 Welcome
TBD, the Government of the Netherlands.
16:05 Setting the scene and interactive game
Facilitator: Ikenna Azuike, independent communicator

16:25 Panel discussion: CSO's change makers and/or allies with government in reaching SDG
Moderator: Ikenna Azuike, independent communicator
Parameshwaran Iyer, Ministry of Jal Shakti, Government of India
Brecht Paardekooper, Government of Netherlands
Snehalatha Mekala, FANSA
Patrick Moriarty, IRC
Md Akramul Islam, BRAC
Patrick Alubbe, ED, Kenya Water for Health Organisation
16:45 World café
• CSO's role in national accountability mechanisms: The case of Mexico
Nathalie Seguin, FANMEX
• CSO's participation in national policy development relevant for LNOB: The case of Kenya
Sareen Malik, ANEW (tbc)
• CSO's participation in national planning processes: The case of Pakistan
Rashid Mahmood, Fansa
• CSO's participation in national budgeting processes: Experiences with budget tracking
Lotte Feuerstein, WIN (tbc)
• CSO's participation in national monitoring processes: The case of Working with communities to monitor and evaluate public policies and interventions
Ariana K. MacPherson, SDI
17:15 Conclusion from world café
Ikenna Azuike, independent communicator
17:30 End of session