Development Organisation for the Rural Poor / End Water Poverty / Government of Serbia / Institute of Public Health of Serbia / Kenya Water for Health Organisation / Mandate of the Special Rapporteur on the Human Right to Safe Drinking Water and Sanitation / Ministry of Social Affairs and Health, France / Rural Water Supply Network / Simavi / SNV / United Nations Economic Commission for Europe / University of Technology Sydney / WASH United / WaterAid / World Health Organization
Mobilising national and local governments for human rights to WASH
Sunday 25 August | 16.00-17.30 | Room: M6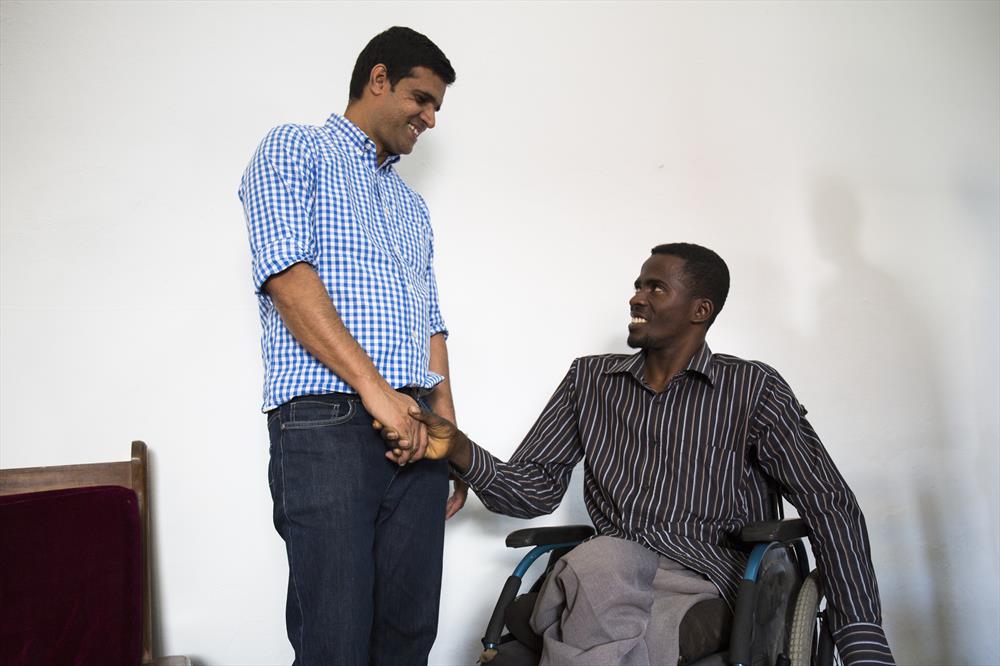 Access to safe drinking water and sanitation are human rights. Governments, duty bearers of progressive realisation of these rights, often struggle to meet their obligations. They face challenges in resources, knowledge, capacity and political interference both at local and national levels.
This session will share examples of how government officials in different countries are working with civil society organisations and other stakeholders to realise the human rights to water and sanitation. It will showcase a set of practical tools, developed under the Protocol on Water and Health and under the Making Rights Real approach, that have prompted progress.
Case studies and projects in countries from Africa, Asia and Europe will demonstrate how governments can find practical ways to deliver on their obligations, focusing particularly on inclusion and equality. It will showcase success stories in identifying, assessing and addressing some common challenges such as geographical disparities, special needs of vulnerable or marginalized groups or affordability concerns. Participants will learn about ways to strengthen accountability, improve access to information, further multi-stakeholder engagement and promote inclusive dialogue. The event will engage participants through lively discussions to reflect on the mobilization of governments to implement human rights for a better future for all.



Gold standard events are committed to ensure the gender balance in speakers/panellists and young professional representation in the session.
Programme
16:00 Welcome
Biljana Filipovic, Assistant Minister, Ministry of Environmental Protection, Serbia
16:10 Key note speech: From global to local: Realization of the human rights to water and sanitation
Léo Heller, UN Special Rapporteur on the human rights to safe drinking water and sanitation
16:17 Implementing the human rights to water and sanitation: Experiences from the field
Moderator: (tbc)
16:20 Experiences from applying the Making Rights Real approach
Making Rights Real
Thorsten Kiefer, CEO, WASH United
Ethiopia
Tseguereda Abraham, WaterAid
Bangladesh
Sabiha Siddique, Simavi
Bhutan
Tshering Choden, SNV Bhutan
16:35 Experiences from applying the Equitable Access Score-Card under the Protocol on Water and Health
United Nations Economic Commission for Europe
Chantal Demilecamps, Co-Secretariat of the Protocol on Water and Health
Serbia
Dragana Jovanovic, Head of Drinking and Bathing Water Quality Department, Institute of Public Health

North Macedonia
Natasha Dokovska, NGO Journalists for Human Rights
16:50 Interactive discussion with presenters
Moderator: (tbc)
17:20 Key takeaways and call to action
Biljana Filipovic, Assistant Minister, Ministry of Environmental Protection, Serb
17:30 End of session