UNDP-SIWI Water Governance Facility
Experiences from Indigenous people's networks in water management
Monday 26 August | 16.00-17.30 | Room: M3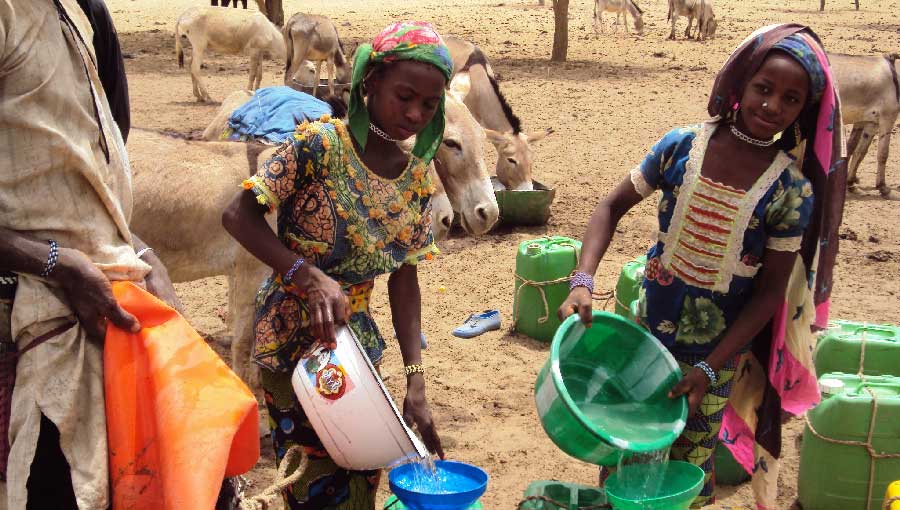 The inclusion of indigenous peoples' perspectives in water resources and WASH management, despite its challenges, has seen significant progress recently. Water planners and policy makers have started to acknowledge the local perspectives and the inter-cultural approaches, traditionally unheard. New methodological tools and indigenous knowledge systems, networks are being developed, and guidelines and 'good practices' are being produced, influencing local, national and international policies. The Network of Pastoralist and Pastoralist Organizations, named Billital Maroobé Network, comprehends pastoralist of 9 countries of West Africa, where pastoral organizations can autonomously collect, manage, share data on water availability for the transhumance, contributing towards more relevant policy making. The session brings in selected cases among the Equator Prize winners of UNDP Equator Initiative. These cases draw the local successes that indigenous networks and organizations are collectively making to reduce poverty through the conservation and sustainable use of biodiversity, and contribution to achieving SDG6.
With the sharing of the experiences from these networks/organizations, an interactive panel discussion among policy makers, civil society and indigenous communities will bring to light the pathways to integrate the indigenous knowledge and practices of water management into policies, and achieve the 2030 Agenda's aspiration to Leave No One Behind.
Gold standard events are committed to ensure the gender balance in speakers/panellists and young professional representation in the session.
Programme
16.00 Welcome
Virginia Mariezcurrena, SIWI
16:10
Blama Jallo, Billital Maroobé Network
16.25
Maribeth V. Bugtong-Biano, Tebtebba (the Indigenous Peoples' International Center for Policy Research and Education), Philippines
16.40
Fatima Ahmed, Zenab for Women in Development (tbc)
16.55 Reflections and discussion
Moderators: Virginia Mariezcurrena, SIWI
and Panchali Saikia, SIWI
17.20 Closing Keynote/Address
Alejandro Jiménez, SIWI
17:30 End of session