BRAC / Development Organisation for the Rural Poor / IRC / Kenya Water and Health Organization / Ministry of Foreign Affairs, The Netherlands / Rural Water Supply Network / Simavi / Stockholm International Water Institute / Water Services Regulatory Board Kenya / Wetlands International
Including all: participatory approaches in water governance and programmes
Sunday 25 August | 09.00-10.30 | Room: L9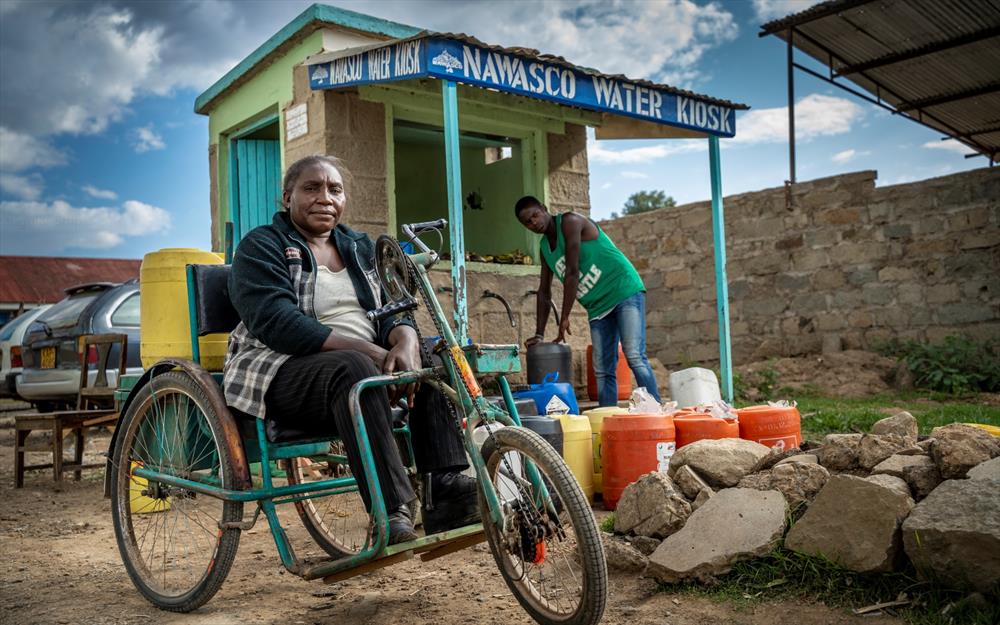 Public participation has widely been recognized as essential for sustainable water resources and services management. An extensive multi-disciplinary literature draws attention to the broad benefits of ensuring wider consultation processes. but significant challenges remain to enable wider democratization and public participation in water governance. Insights from other recent reports about social inclusion in WASH and IWRM programmes will be shared too.
Inclusive participatory processes and programmes, when adequately implemented, have the potential to give voice to users who have historically been left-out of public decision-making. However, if not designed to be intentionally inclusive, these processes may generate harmful impacts and perpetuate inequalities among societies. The event will include of an ignite speech calling attention to trends and innovative approaches related to inclusive governance and case studies, highlighting different aspects of inclusive participation as well as approaches and tools to integrate social inclusion in different phases of a programme cycle. Presentations will be followed by interactive work group breakouts, focusing on challenges and approaches unique to IWRM, WASH and transboundary water management. The Showcase will conclude with session participants, feeding into a set of recommendations to improve inclusive participation in water, sanitation and water management projects.
Gold standard events are committed to ensure the gender balance in speakers/panellists and young professional representation in the session.
Programme
09:00 Key note speakers WASH projects and framework for analysis
Alejandro Jiménez, SIWI
09:10 Watershed-Empowering Citizens" programme Operational model social inclusion in WASH/IWRM programmes.
Sara Ahrari, Simavi
9:20 Presentation from stakeholders
Nile basin: Women in Water Diplomacy
Belaynesh Birru, Ministry of Water, Irrigation and Electricity, Ethiopia
Kenya: Including people with disabilities. Water Action groups (KWAHO) (Video presentation).
Felix Brian Kwena, Watershed
Bangladesh: Nomadic groups
Mohammed Zobair Hassan, DORP
Bangladesh: Pro-poor initiatives
Dr Akramul Islam, BRAC
Indigenous peoples
Presenter (tbc)
09:50 Group discussion
10:10 Plenary feedback of groups, wrap-up, Q&A
10:25 Conclusions
10:30 End of session