Stockholm Climate Security Hub / Stockholm Environment Institute / Stockholm International Peace Research Institute / Stockholm International Water Institute / Stockholm Resilience Centre
Climate Security: moving towards reduced insecurity
Wednesday 28 August | 09.00-10.30 | Room: L7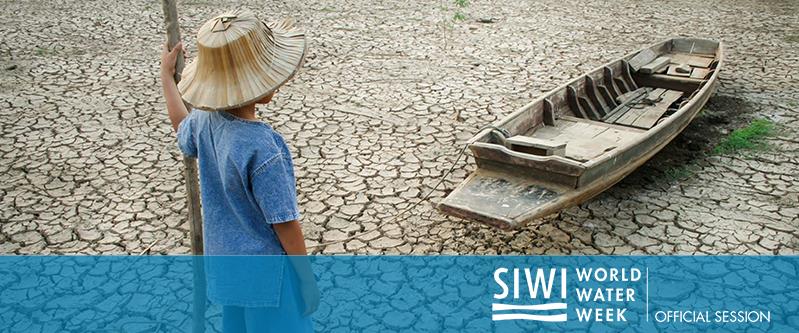 We will showcase how climate driven hazards provide risks to human security. We will also facilitate discussions on how increased understanding on linkages between climate-driven hazards and security can help mobilize key actors to impact positively on security in their respective fields.
During the last two years, Sweden in the UN Security Council took the opportunity to push for improved understanding on how climate driven hazards have a negative impact on peace and security. In some cases this link is fairly obvious. In other cases it is more subtle. And in most cases the link may seem obvious while in reality any conflict area or security risk is the result of a complex weave of factors that needs to be disentangled in order to support understanding on how the particular conflict could be addressed to improve the situation.
The showcase will take off with reports from speakers with direct experience from conflict prone areas, and how the climate dimension has manifested itself as increased insecurity in these areas.
The presentations will be followed by a moderated panel discussion, involving the showcase audience, on how the international development community can continue strengthen the UN systems capacity to mitigate climate-related security risks.
Gold standard events are committed to ensure the gender balance in speakers/panellists and young professional representation in the session.
Programme
09:00 Welcome and introduction to the Hub and programme
Mats Eriksson, SIWI
09:05 Climate-related security challenges
Moderator: Mats Eriksson, SIWI
• The role of adaptation in mitigating security risks
Dr Patrick Verkooijen, CEO, Global Center on Adaptation (tbc)
• Climate, Water and human security in the conflict areas of Yemen
Muna Luqman, Food4Humanity
• Climate and security risk in South Sudan
Alier Oka, Undersecretary, Min of Water Resources and Irrigation, South Sudan

09:35 Panel Discussion: Responding to climate insecuritiy
Moderator: Dr Johan Schaar, Stockholm Climate Security Hub and SIPRI
Inger Buxton, Min for Foreign Affairs, Sweden
Dr Patrick Verkooijen, CEO, Global Center on Adaptation (tbc)
Muna Luqman, Food4Humanity, Yemen
Dr Shaddad Al-Attili, lead negotiator for water, Palestine (tbc)
Alier Oka, Undersecretary, Min of Water Resources and Irrigation, South Sudan (tbc)
10:20 Summary, conclusions and closing of the showcase
Charlotte Grech-Madin, ICWC, Uppsala University
10:30 End of session